The College of Arts and Sciences is home to a broad array of disciplines including the social sciences, arts and humanities.
The Social Sciences as a Training Ground for Life
Join Dean Annmarie Caño as she interviews faculty advisors and students from our award-winning Model UN and Debate programs. Learn about how these faculty-student teams have honed their social science knowledge and skills to be "people for others" in service of the common good.
The Transformative Power of the Arts and Humanities
Join Dean Annmarie Caño as she interviews faculty and students to learn more about the transferable skills they are developing in the arts and humanities as well as the inherent value of creating in light of our Jesuit call to be "contemplatives in action."
Dean Annmarie Caño's Bio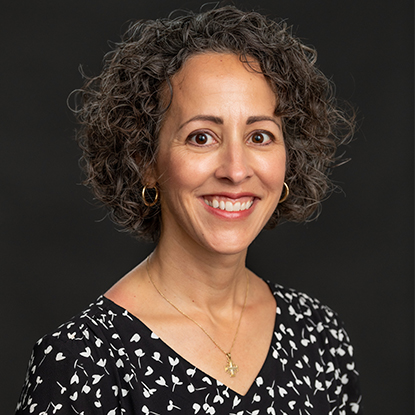 Annmarie Caño, Ph.D. is Dean of the College of Arts and Sciences and a Professor of Psychology at Gonzaga University. Dr. Caño's work as a leader is informed by personal experience and a research career covering chronic pain and illness, empathy and emotional regulation, and diversity and inclusion topics. She has over 70 publications, has served as principal investigator on four National Institutes of Health grants, and is a Fellow of the American Psychological Association in two divisions (Society for Health Psychology and Society for Couple and Family Psychology). Dr. Caño also curates and edits public scholarship as an editorial board member of the National Center for Institutional Diversity's Spark Magazine.
A Latina and a first-generation college student, Dr. Caño earned her master's and doctoral degrees in psychology from Stony Brook University and her bachelor's degree in psychology from Princeton University. In 2010, she completed the Ignatian Spirituality Internship at Manresa Jesuit Retreat House (Michigan), with a specialty in spiritual direction and Ignatian discernment. She enjoys exploring Spokane and the Northwest with her husband and son.