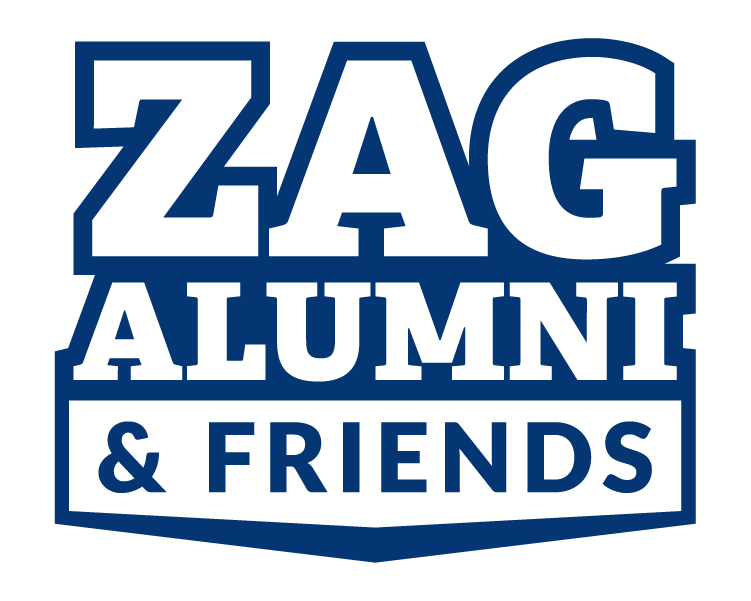 Stay connected with your Gonzaga community virtually and in-person. Learn with Deans, GU Faculty, and special guest speakers, or join in a chapter event with alumni and friends across ZagNation. Missed an virtual event? Watch recorded events from the library below the Calendar!
Follow Your Regional Chapter on Social Media for Other Announcements of Upcoming Events in Your Area!
In-Person Events Calendar
COVID protocols are noted as applicable for each event below. Thank you for your cooperation and understanding as we navigate these health and safety guidelines.
May 14, 2022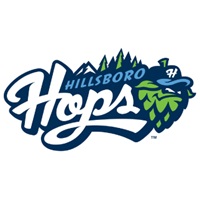 Zags Night at the Hillsboro Hops
Portland Zags take your family and friends out to the ballpark for a night of exciting baseball action and family friendly entertainment as the Hops take on the Spokane Indians. Make sure to rep your Zags as well as your Hops gear!
Date: Saturday, May 14, 2022
Time: 6:35 p.m. (Gates open at 5:30 p.m.)
May 19, 2022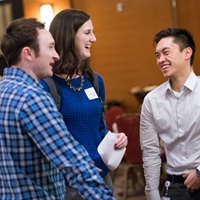 LA Trek Networking Social
Please join us for an evening to meet LA Trek participating students and gather with fellow alumni for a networking social at San Antonio Winery over a dinner of heavy appetizers. The program will include an alumni panel, remarks from University Leadership including Dr. Molly Pepper, Acting Dean, Gonzaga University School of Business Administration, and updates from the LA Chapter.
Date: Thursday May 19, 2022
Time: 5:30 – 7:00 p.m.
May 22, 2022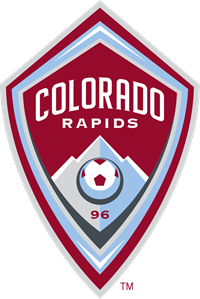 Zags Night at the Colorado Rapids
Denver Zags, come watch the Colorado Rapids take on the Seattle Sounders! $5 from ticket sales purchased through the PURCHASE TICKETS link below goes to the Denver Regional Scholarship fund.
Date: Sunday, May 22, 2022
Time: 6:00 p.m.
June 4, 2022
Alumni Scholarship Benefit
This beloved evening features fabulous door prizes, incredible food and beverages, and stories from inspiring Gonzaga students. Held at the historic Bozarth Mansion, this celebration is filled with Gonzaga pride as all proceeds support the Alumni Scholarship Fund.
Date: Saturday, June 4, 2022
Time: 5:30 p.m. Cocktail Hour
6:30 p.m. Program & Door Prizes
June 11, 2022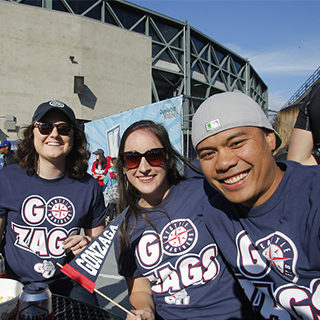 Zags Night at the Mariners
Spokane takes over T-Mobile Park for another year! Show your Zag pride in your exclusive co-branded jacket while you root on the Mariners as they face the Boston Red Sox. $5 of every ticket sold will go towards the endowed Seattle Regional Scholarship!
Date: Saturday, June 11, 2022
June 16 – 19, 2022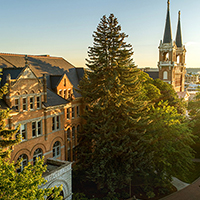 50th Reunion – Classes of 1970, 1971, & 1972
Registration Now Open We're thrilled to welcome back the Classes of 1970, 1971, & 1972 to campus for a spirited 50-year reunion celebration!
Dates: Thursday, June 16 – Sunday, June 19, 2022
September 23 – 25, 2022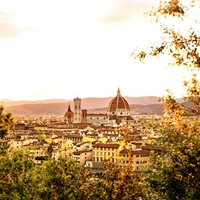 Gonzaga-in-Florence 55th Reunion
Alumni from the Florence Class of 1966–67 gather in Spokane to reunite.
Dates: Friday, September 23 – Sunday, September 25, 2022
For more information, please contact Nancy (Armstrong) Dunne at ndunne46@sbcglobal.net.
October 14 – 16, 2022
Zagapalooza
An All-Class, All-Zag Reunion! Registration will open in July.
Dates: Friday, October 14 – Sunday, October 16, 2022