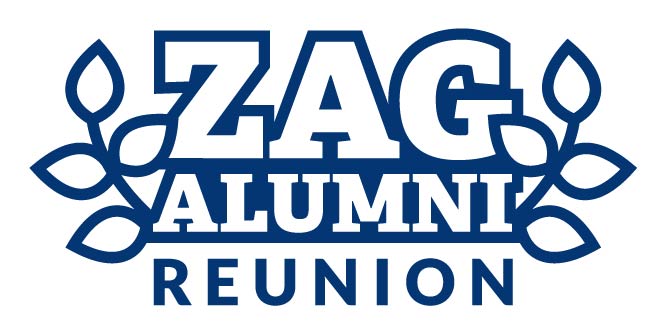 Alumni Reunion Weekend 2021
Mark Your Calendars — Alumni Reunion Weekend will take place October 15 – 17, 2021!
We look forward to an enthusiastic reunion weekend, as we invite the below Anniversary Classes back to campus! While we are hopeful to see you all next year for Alumni Reunion Weekend, the health and safety of our reunion attendees remains our number one priority. We will keep this page updated with most current plans moving forward
Alumni Reunion Weekend Survey
Thank you for submitting your feedback about Alumni Reunion Weekend via our recent survey. The survey is now closed and we are evaluating the results.
Why Wait to Reconnect?!
Click on your year to join your class Facebook group to catch up with Classmates, share memories, and stay up to date on your reunion.
We Can't Wait to Celebrate with You!
Need ideas on where to stay? Check out the list of hotels in the area that have partnered with Gonzaga!
We'd love to hear from you, if you have questions or comments about Alumni Reunion Weekend. Email your reunion coordinator, Megan Torba at torba@gonzaga.edu
This site will eventually house registration and the schedule for the weekend.
More Ways to Take a Trip Down Memory Lane
Reunion Weekend 2019 – Recap
We loved having you back on campus and hope you enjoyed connecting with familiar faces and visiting your home at Gonzaga!
Reunion Weekend 2019 – Photo Highlights