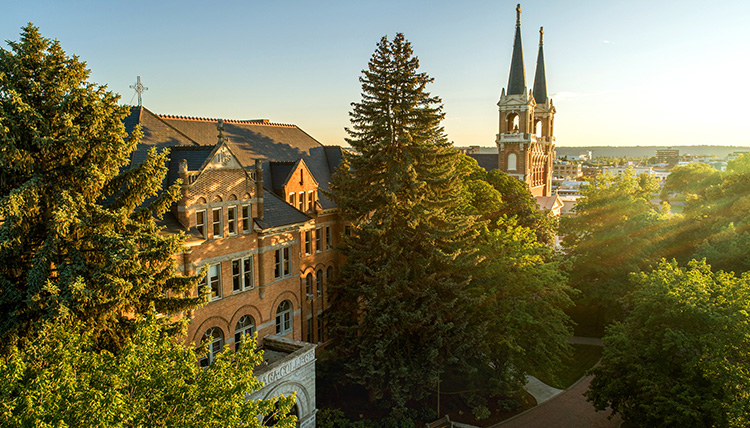 We are so proud to celebrate your 50 year reunion and are excited to welcome you and your classmates back to campus June 14– 16, 2024!
Photos from the Class of 1973's 50th reunion celebration
This is a tentative schedule. Event information may change as details are being finalized.
Stay tuned for 2024 Gold Club Reunion event information.
Stay tuned for 2024 Gold Club Reunion event information.
Happy Father's Day! No formal events are planned for this day, and we wish you safe travels home.
Alumni and guests are welcome to attend Catholic Mass at St. Al's.
Sunday Mass times: 8:30 a.m., 11 a.m. and 7 p.m.
Looking for Spokane breakfast options?
Here's our list of off-campus breakfast spots as well as options for coffee, lunch and so much more!
1974 (Gold Club) Reunion planning committee
Would you like to volunteer for your reunion planning committee? Contact Miriah Aquino, event coordinator, by phone at 509-313-5264 or email at aquino@gonzaga.edu.
What is the Gold Club?
The Gold Club celebrates alumni 50 years or more beyond graduation. Gold Club reunions are held each year to induct the newest members into this elite circle.
More Ways to Take a Trip Down Memory Lane
Book your travel now!
Gonzaga recommends these local hotels, some of which have GU discounts available.