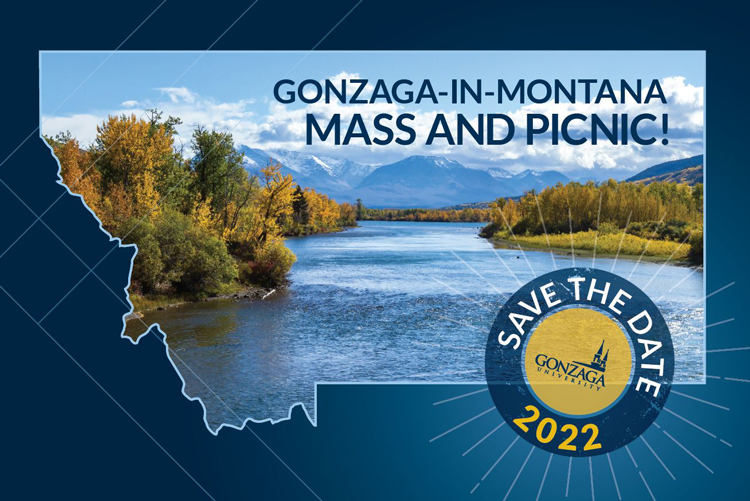 Registration is now closed.
Gonzaga University's Office of Alumni Relations invites our Montana Alumni, Parents, Friends and Students to Gonzaga-in-Montana. If you are new to Gonzaga, this event is a great opportunity to meet fellow students, alumni from GU and family and friends of the University! Hosted by Tim and Mary Barnard.
Free Event
Date & Time
Sunday, August 14, 2022
12:00 p.m.
Catholic Mass
Lunch immediately following.
Location
13421 Big Gulch Dr.
Bozeman, MT 59775
Map