Thank you for visiting the Gonzaga Alumni Website!
We are thinking of all our students, alumni, families and friends during this challenging time. The alumni mailbox alumni@gonzaga.edu and phone line 509-313-5999 are monitored throughout normal business hours, and we will respond as quickly as we can.
Your safety and well-being are our priority, as shared in a message from President Thayne McCulloh and Vice President for University Advancement, Joe Poss to alumni and friends.
In accordance with the CDC recommendation, all in person regional chapter events and on campus gatherings are canceled through the remainder of the semester (May 10). Virtual events will be shared via email communication or Chapter social media pages.
For updates related to COVID-19 from Gonzaga University, please visit this site: www.gonzaga.edu/coronavirus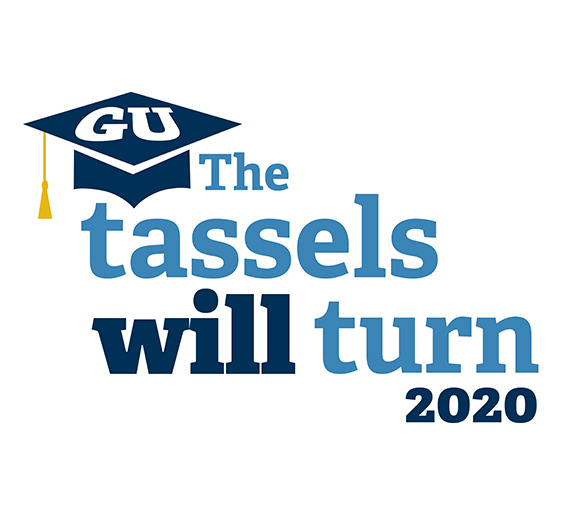 Tassels Will Turn 2020
Gonzaga's Commencement Ceremonies will now be virtual and have been rescheduled to September 4 – 6, 2020. For more information visit: www.gonzaga.edu/commencement
ZagOn 2020
Stay informed on how Gonzaga will resume campus operations for Fall Semester 2020, including:
Course instruction
Co-curricular activities
On-campus housing
Dining
And the full array of student services
For more information visit: www.gonzaga.edu/zagon
Many alumni have asked how they can help students. If you feel called to assist with the journey of our students or families:
For information regarding events beyond May 10, please see below. We thank you for your patience as we navigate these uncertain times.
After much discussion and reflection with your reunion planning committee, we have made the difficult decision to postpone your 50 year Gonzaga Reunion, previously scheduled for June 19 – 21, 2020. The revised plan moving forward will be to host a 50 year Reunion for the Class of 1970 next year, potentially in collaboration with the Class of 1971 Reunion. We will share specific dates when they are confirmed.
The Memory Book is currently in the publishing process. We will distribute a digital copy of the book when it becomes available. The option to request a physical copy of the book will be made available at a later date.
Due to event restrictions in Spokane County and continued health & safety concerns during the COVID-19 pandemic, we have decided to postpone Alumni Reunion Weekend 2020. We will be combining with next year's reunion which will take place, October 15 – 17, 2021.
For questions please contact Megan Torba torba@gonzaga.edu.