October 26: New York Trek Networking Social
Richard J. Shinder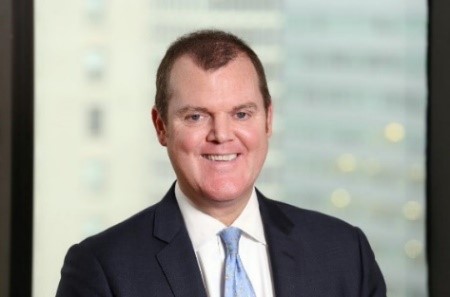 With nearly 30 years of experience advising companies and other corporate stakeholders in all manner of financial transactions, Richard specializes in situations involving companies experiencing significant business and financial disruption, often operating in industries in transition. His professional experience includes leading the financial restructuring of scores of companies, both in- and out-of-court, in his capacity as investment banking financial advisor to such companies (or to their creditors/parties in interest), as well as in a principal capacity as an investor.
As a senior investment banker, his financial restructuring engagements have included assignments related to Enron Corp, Safety-Kleen, Levitz Furniture, Data Transmission Network, Eurotunnel PLC, LG Philips Displays, Movie Gallery, Calpine, Accuride Corp., Stations Casinos, Loehmann's Inc., RE/MAX, Barneys New York, Quintana Energy Services, Arhaus Furniture, Aerogroup, Fairway Energy, Egalet Corp., Vivus, and Vista Proppants, among other undisclosed, private and/or other assignments. He has served as both an independent director as well as an interested (designee) director for multiple companies, as well as on a number of not-for-profit and philanthropic boards, including the Gonzaga University Board of Regents for the past eighteen years. He currently serves on four (4) private company boards, and previously was an independent director for Paul Stuart Inc.
Prior to establishing Theatine Partners in May 2020, Richard served as Group Head for the Restructuring and Special Situations Group at Piper Jaffray & Co. (now Piper Sandler). Prior to Piper, he was a Managing Director of TSL Advisors, an affiliate of TPG Capital (now part of Sixth Street Partners). Richard was previously a partner in the Restructuring Group at boutique investment banking firm Perella Weinberg from 2009 to 2014. Before Perella Weinberg, he was a co-founder of the Distressed Principal Investing (DPI) team within the Special Situations Group at Goldman Sachs (GSSSG), the firm's on-balance sheet alternative investment business. Earlier in his career he worked in the merchant banking and investing businesses of Merrill Lynch & Co. and Avenue Capital, respectively, and was also a Managing Director in The Blackstone Group's (now PJT Partners) market-leading Restructuring and Reorganization Group. He started his career with Lehman Brothers in New York, where he worked in the Municipal Infrastructure and Leveraged Finance Groups and spent two years seconded to the Asia Investment Banking team based in Hong Kong.
Richard earned an MBA with distinction from the Wharton School of the University of Pennsylvania, and graduated summa cum laude from Gonzaga University in Spokane, Washington.
Richard currently serves on the Board of Regents of Gonzaga University and sits on the University's Endowment Investment Committee. He is also a member of the Economic Club of New York and the Turnaround Management Association.
Richard is a frequent lecturer, speaker and panelist on business and financial topics, and has written extensively on economic, financial, geopolitical, cultural, and corporate governance-related issues, and his essays have been featured in the Wall Street Journal on multiple occasions, as well as in other publications.