Gonzaga ROTC Trainings & Activities

The Gonzaga University ROTC Program offers many trainings and activities throughout the school year. Some of our trainings and activities include:
2010 Ranger Challenge

Gonzaga U. Bulldog Battalion Captures Big Sky Ranger Challenge - 2010 Champions!
Gonzaga University's Black Team from the Bulldog Battalion, the Army ROTC unit for Whitworth and Gonzaga universities, defended its Task Force Big Sky Ranger Challenge Championship title this past weekend in Montana.

This year, the annual competition among Northwest ROTC units was held Oct. 16 in the Lubrecht Experimental Forest, north of Missoula. Several cadets, cadre, and friends supported Bulldog Battalion members as they competed against ROTC students from the University of Montana, Montana State University, Boise State University, Brigham Young University-Idaho, and Idaho State University.

Coached by CPT Danny Harris and led by Cadets Scotty Oplinger, Tommy Wiebold, and Jenna Peterson, the Bulldog Battalion teams flourished. The competition consisted of a 10 kilometer foot march, in full equipment, with a variety of events spread out across the course. These events included a HMMWV push, an hour of practical land navigation, a written land navigation test, the construction of a one rope bridge, a physical fitness test consisting of pushups, sit ups, and a one mile run in full gear, amongst other events. Gonzaga's Black Team finished the course in 4 hours and 9 minutes, with the second place team, University of Montana, finishing in 5 hours and 34 minutes.

Gonzaga's Gold Team, led by Cadet Alex Hedine, fought through injuries and inexperience to capture a third place finish with a time of 5 hours and 41 minutes in the eight team contest.

The two competing teams from Gonzaga have spent many mornings, afternoons, and weekend hours preparing for this competition.

Preparation for the event began at the beginning of the school year and culminated with the competition this last weekend. Most cadets compete on a volunteer basis.

Both teams wore unit patches from past alumni and supporters during the competition, symbolizing the connection between the troops in the field and those who will soon join them after a commissioning.

"These future officers never cease to amaze me." CPT Danny Harris said. "Their hard work, positive attitudes and dedication to each other exemplifies everything we look for in Gonzaga and Whitworth ROTC cadets."

Fall Family Weekend is a training event that takes place early in the school year, shortly after classes begin at Gonzaga. Conducted at Camp Seven Mile along the Spokane River, this event allows freshman cadets their first chance to experience squad unit tactics with their peers. The weekend gives the junior year cadets their first chance at a leadership position in a field environment.

The most important part of the weekend is the opportunity for family members and friends to observe how Gonzaga creates such fine leaders. For family and friends, the day starts with an orientation at Gonzaga and then lunch with the cadets in the field. After lunch, family and friends match up with their cadets squad and begin conducting missions.

FFW w/family while a squad-sized unit is assigned a task or battle-drill, their family members are able to watch the planning and leadership process as well as the actual execution of a mission against a simulated Opposing Force (OPFOR). An experienced cadre member walks with the family explaining what is happening while a senior cadet and additional cadre member evaluate the squad. The tactical training and leadership positions that cadets are placed in expose their ability to lead and develop skills necessary to lead Soldiers in the Army.
Intramurals
Basketball - Gonzaga ROTC Sponsors various intramural teams throughout the year. Cadets and cadre compete together in an informal environment while developing comradery and team building. The ROTC program is packed with talent and it shows at game time! The ROTC department fields a competitive team annually for Spokane's national recognized Hoopfest 3 on 3 basketball tournament. This event is the largest 3 on 3 basketball tournament in the world!

Athletics
The Bulldog Battalion also features the talent of student athletes from both Gonzaga and Whitworth University. Gonzaga University competes at the NCAA Division I level while Whitworth University competes at the Division III level. Both athletic programs are well known for their success and production of excellent leaders. Student athletes are encouraged to develop their talent at the college level while training to be an Army Officer.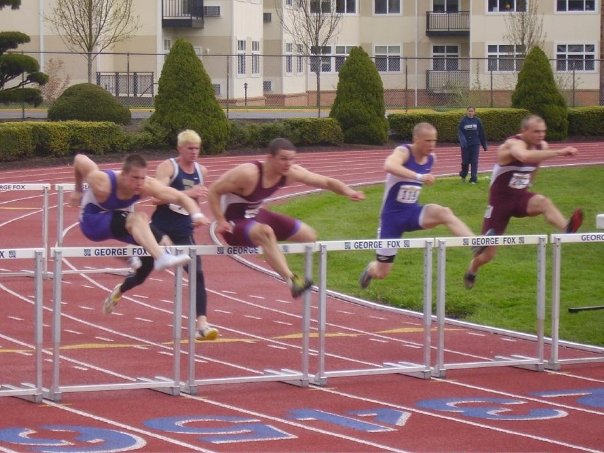 Training
CTT training allows cadets to learn fundamental tasks of an Army soldier including tactical movement, basic first aid, radio procedures, and basic camouflage among others.


Welcome Back BBQ
When the school year begin and the weather is nice, the Bulldog Battalion takes time to recognize those cadets who have made significant accomplishments and as well as to simply have fun during the Spring BBQ on campus at Gonzaga.


Adventure Dynamics and Rappelling
Not far from Gonzaga's campus is the Adventure Dynamics recreational site. The Bulldog Battalion utilizes this location for outdoor and rappelling training. The cliff wall on the site is approximately 80 feet tall. It is ideally equipped for rappelling and climbing with rope ties at the top routes to climb. At eighty feet it gives cadets a chance to practice self-courage as well as have fun.


Contracting
After a Cadet is determined to qualify to be in the Army, the cadet is then able to contract. Contracting is when a cadet formally commits to service in the U.S. Army.


Military Ball
Shortly after the Spring Semester at Gonzaga begins, the Bulldog Battalion holds its annual Military Ball. It is held in the beautiful Hemmingson Center on Gonzaga's campus. This event gives cadets a chance to experience a military dining out as well as some of the manners and traditions that go with it.


Spring FTX
The Spring FTX is a culmination of all the training the cadets have undergone during the school year. It puts cadets in a real-world training environment where operations last several days.

Heading Back to GU
In the past, the Spring FTX has taken place at Fort Lewis, parts of Spokane and Camp Seven Mile. Here the cadets have the chance to engage not just squad-sized operations, but in platoon operations as well, some commanding up to forty other cadets. The training is intense but rewarding and prepares Junior cadets for Advanced Camp in the summer.
ROTC cadets have a unique opportunity during the summer after their sophomore year. They are allowed to attend various army schools including Airborne, Air Assault and Cadet Culture and Language Program (CULP). Selection for these schools can be highly competitive, but cadets who return the following year always feel it was well worth the effort.
Gonzaga Cadets attending Airborne School at Ft. Benning, GA. These cadets learned new skills and gained camaraderie with cadets from other programs. Seen below are the 34 FT and 250 FT towers used for training.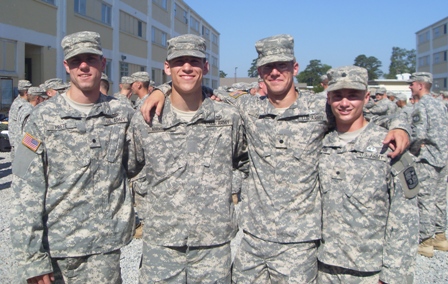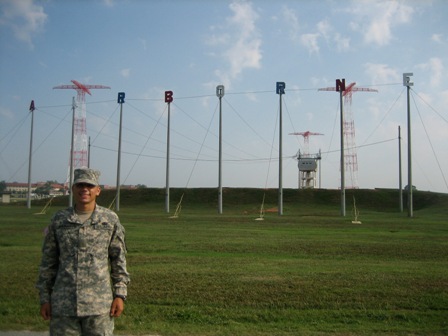 Gonzaga Cadet attending Air Assault School at Ft. Knox, KY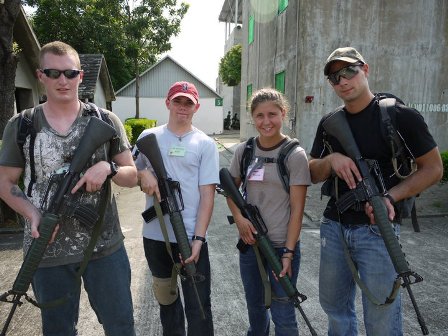 Gonzaga Cadet participating in CULP in Ghana. This cadet was able to visit local villages and do philanthropy projects such as building new schools. She is also seen with a group of national ROTC cadets at the top of Mt. Afadjato, the tallest mountain in Ghana.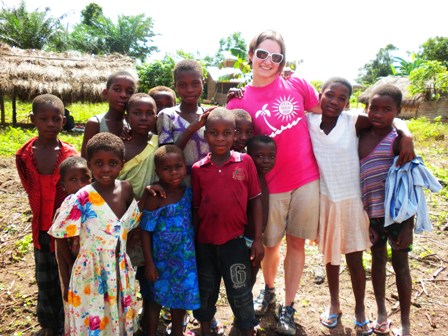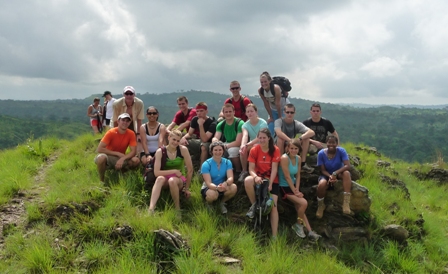 Gonzaga Cadet participating in CULP in Russia. He is seen here in front of Smolny Covenant, in St. Petersburg. Cadets are given the opportunity to tour different countries and learn about local cultures.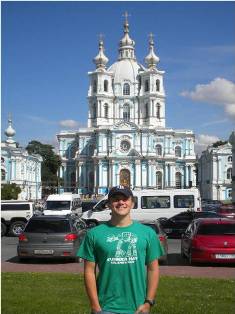 Gonzaga Cadet participating in CULP in Taiwan. This cadet was able to train with the Taiwanese Army and while she was able to learn about their culture.