See how UW-GU Health Partnership MD grads serve rural communities in Washington.
Scott Hippe, MD – Chelan
An attack of appendicitis was the inspiration for Scott Hippe to become a physician.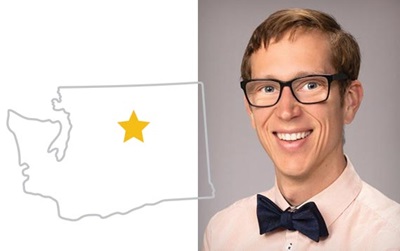 "I thought it was the coolest thing to be made well again," he said. "I've always liked science and helping people, and medicine seemed like a good balance between the two."
Dr. Hippe grew up in Snohomish, Washington, and received his undergraduate degree from Gonzaga and his MD from UW School of Medicine in Spokane. He recently settled to practice family medicine in Chelan, where he did a significant portion of his clinical training.
"I really liked the community and getting to know patients well," he said. "In a small practice you can ask yourself, 'how much can I do for my patients'? In a bigger place you're told what you can and cannot do for your patients."
Lisa Matelich, MD – Newport
Originally from Vancouver, Washington, Lisa Matelich knew she wanted to go to the UW School of Medicine in Spokane.
"It was fabulous," said Dr. Matelich. "I felt like I found my academic, professional and personal community in Spokane."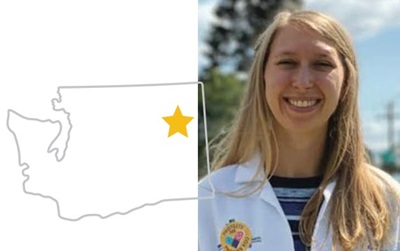 Her introduction to rural medicine was in tiny Weiser, Idaho, 90 minutes north of Boise.
"I really enjoyed the pace and the outdoor access," she said. "I discovered a place that didn't have the noisy background of a city. When I went home for a break and heard an airplane flying overhead I thought it was thunder."
While in Weiser, she realized the impact family medicine physicians have in rural communities.
"I saw patients in the grocery store," she said. "My preceptor invited me to her kid's softball game. I feel my personality fits this specialty."
After graduating from residency in Colorado, Dr. Matelich came back to Spokane for a one-year OB fellowship, and has since moved to Newport, Washington – 50 miles north of Spokane – to practice family medicine.
"It feels like coming home," she said.
There's more to explore in the Spring 2022 edition of Partners in Medical Education: A Report to the Community.