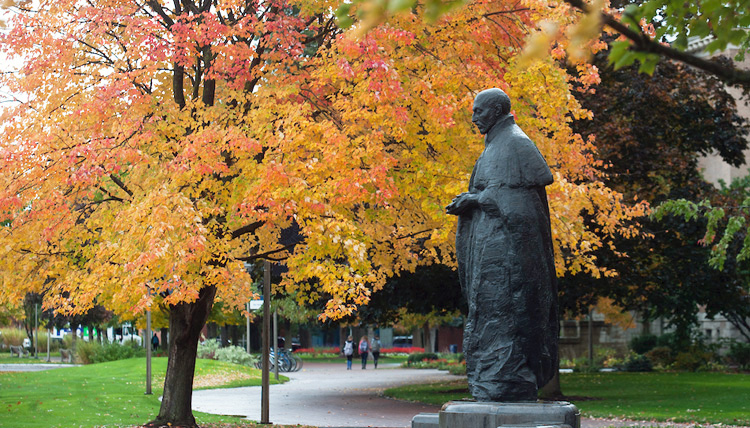 Exchange Students
If you are a student from one of our partner institutions, we would love to welcome you to the Gonzaga campus for a semester or a year of exchange!
Here are our partner universities:
Akita International University
Instituto Químico de Sarrià – Barcelona IQS
Pontificia Universidad Javeriana
Sophia University
If you are interested in becoming an exchange student, please obtain permission from your institution's office of study abroad, and submit your application online. You may also contact us directly at iadmissions@gonzaga.edu.
Visiting Students
If you do not attend one of our partner universities, you may still come and study at Gonzaga as a visiting student. You will join our Global Bridge program, which connects English as a Second Language with undergraduate, academic courses. For more information on the Global Bridge program, please visit the Global Bridge web section.
Sabbatical Students
The Ministry Institute offers quality sabbatical programs for religious men and women from around the world. Upon admission to the program, our office will work with international participants to gather the required documentation required to obtain a visa. Contact iadmissions@gonzaga.edu if you have any questions related to visas during a sabbatical program!