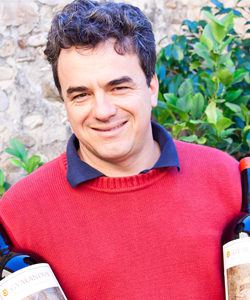 Guido Gualandi teaches History of Food in the Mediterranean at Gonzaga University in Florence.
He has a degree in Classical Studies from the University of Florence, a Ph.D. in Social Sciences from EHESS (École des hautes études en sciences sociales) in Paris, and has worked as an archaeologist in France, Italy and the Middle East.
He owns a farm in Tuscany and is the president of the Ancient Grains Association in Montespertoli.