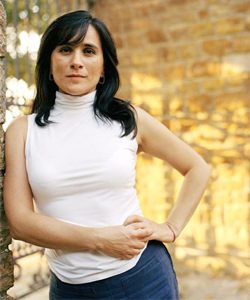 Daniela Costa has achieved widespread acclaim for her natural and insightful performances as an accomplished Lieder accompanist, chamber musician, lecturer, musicologist, Italian Diction coach and professor of Italian Opera at several prestigious American Universities.
She is currently Professor of Italian Opera at the Florence Centers of Gonzaga University, California State University, and University of North Carolina at Chapel Hill Burch Honors, and she has taught, lectured and performed at Richmond University, Smith College, Georgetown University, Kent State University, Syracuse University, Sarah Lawrence College, Middlebury College, Smithsonian Center, Northwestern University, The School of Music of Fiesole, The Conservatorio Cherubini in Firenze, and the University of Siena.
Since its first edition in 2009 she was regularly invited by Lorin Maazel at his Castleton Festival in Virginia, where she worked as Italian Diction Coach for the Italian Opera productions and as Professor of Italian Art-Songs for the Castleton Artist Training Program.
As an Art-Song accompanist she has performed with many world-famous singers for the most important musical institutions in Italy and in various European countries. She has also been featured on national and international radio stations, and she recorded two world-premiere CDs for Nuova Era Label.
Born in Rome, Daniela Costa studied piano, composition, and musicology at the Santa Cecilia Conservatory and at the University of Rome. Thanks to a EU grant, she completed an Advanced Post-graduate Degree in Chamber Music at the School of Music of Fiesole. Then she specialized in German Lieder and French Chansons (Advanced Post-graduate Art-Song Accompanist) at the Musikhochschule in Zürich.
Visit Daniela's website or Facebook page.
Watch her piano performance here: