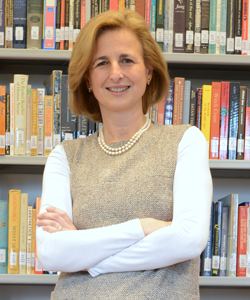 Barbara Lastrucci studied at the Università degli Studi di Firenze, where, in March 1994, she awarded the title of Dottore in Lettere Moderne, with a degree in Modern History.
In April 2014, at the Università per Stranieri di Siena, she completed her specialization in Language Teaching Theories, awarding the DITALS, a degree focused on teaching Italian to USA (University Study Abroad) students.
She has been teaching Italian as a Second Language for American institutions since 1995 ; in September 1996 she held her first course at Gonzaga in Florence, where she currently works, always trying to understand students' expectations, make language courses practical and help students meet their goals.
She feels that a teacher must keep in mind that students are not only learning how to speak, but mostly how to become open minded global citizens; learning the language is a key to understanding the culture.
Contact: lastrucci@gonzaga.edu