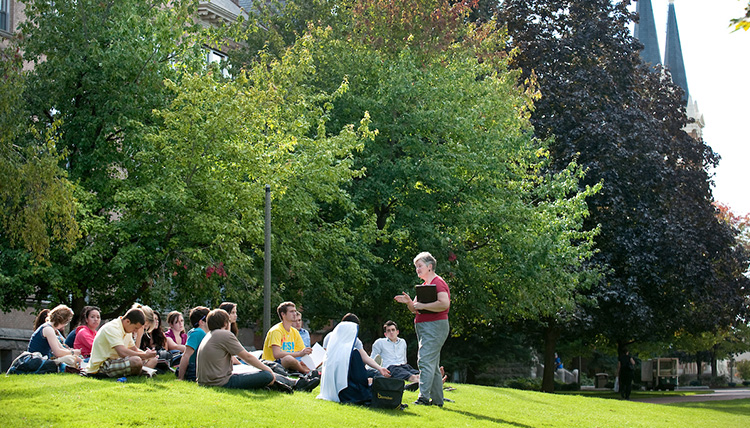 2020 Important Dates and Facts
Summer 2020 Registration Has Closed
Sessions
Session 1: May 18 - June 26, 2020: The deadline to register is May 22
Session 2: June 29 - August 7, 2020: The deadline to register is July 6
Full Session: May 18 - August 7, 2020: The deadline to register is May 22
Please note: These dates and deadlines apply to courses that span the whole session. Courses with unique dates, may have different registration deadlines.
Registration Made Easy
Current Gonzaga students,login to your ZagWeb account and then click on the links below to complete your registration and summer financial aid application. A separate financial aid application is required for summer school aid.
Holidays
Monday, May 25, 2020 - Memorial Day
Friday, July 3, 2020 - Independence Day
2020 Summer Tuition and Fees
2020 Undergraduate Summer Tuition
$775 per credit.
2020 Undergraduate Summer Fees
Administration Fee: $45 (one-time fee, not per credit)
Summer Technology Fee: $64 (one-time fee, not per credit)
Lab/Program Fee: Varies by course
Graduate and Post Graduate tuition rates are based on the student's program and are the same rate per credit as the 2020-2021 academic year.