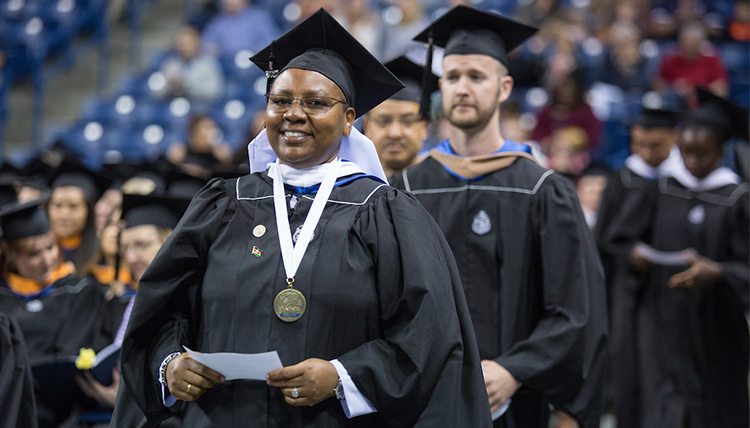 You may apply for graduation online through Zagweb. Once logged in, select 'Student & Financial Aid,' 'Student Records,' and then 'Apply to Graduate.'
Click on one of the following links to get instructions on how to apply to graduate and for running a degree evaluation:
If you have any questions email the Degree Evaluation office at degreeeval@gonzaga.edu or visit the office in College Hall room 234.