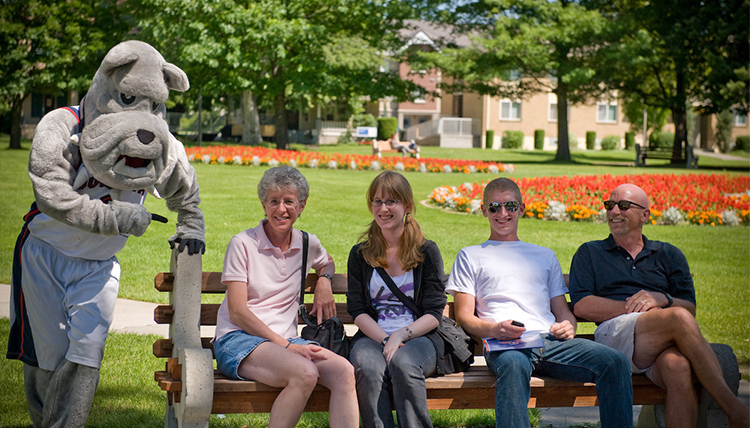 Formerly known as Fall Family Weekend, Zag Fam Weekend is a time when family are invited to enjoy a slice of campus life.
Please be aware that Parent Orientation is a separate experience, hosted by the Parent and Family Relations office. Separate registration required.
Upcoming Zag Fam Weekends
2018: Friday, October 5 - Sunday, October 7
2019: Friday, October 4 - Sunday, October 6
Registration is just $45 per family group
(October 2 increase to $60)
Schedule Summary
Friday: class visits, 12n study abroad fair, 3pm Career session, 4pm Arnold Lecture, 5pm Academic reception, and evening choir and play performances.
Saturday: various program from 8:30am until after midnight. Morning academic lectures/activities, mid-day pep rally, athletic events, and more music and theater performances.
Sunday: masses, COG brunch, and GU Outdoors hike options.
Parking is complimentary on campus all weekend - please be mindful of no-parking zones and disabled spots.
Suggestions or Questions? Contact Angela Ruff at ruff@gonzaga.edu or 509-313-3572
Potential students: Families with a junior or senior in high school who would like to visit with an Admissions counselor, tour campus, or visit classes during ZagFam Weekend are welcome! Choose the Visit photo option, below.
Choose the Map & Directions option, below, for links to local hotel and activity information, as well as campus parking and directions.