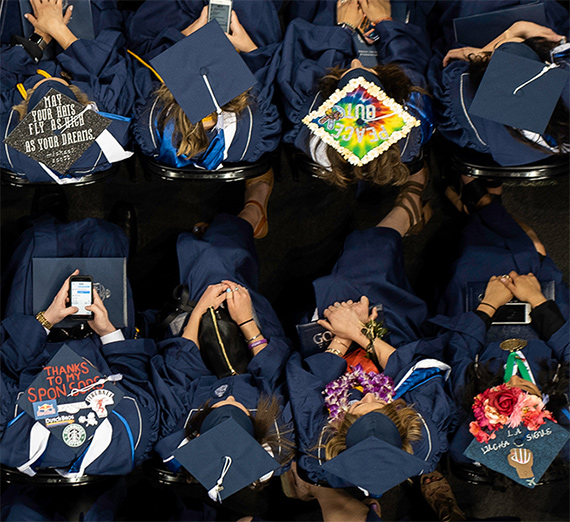 Undergraduate (Senior) Commencement 2020
We clearly heard the call from our students and parents that an in-person celebration is important. Plans are underway for a series of smaller ceremonies that meet federal and state safety concerns, and guests will be limited to four per student.
Rental Attire Pick-up and Return
Rental attire can be purchased from Herff Jones before July 31 and will be shipped home at no additional charge. The cap and tassels are keepsakes. Return the gown and hood to the Zag Shop following your ceremony.