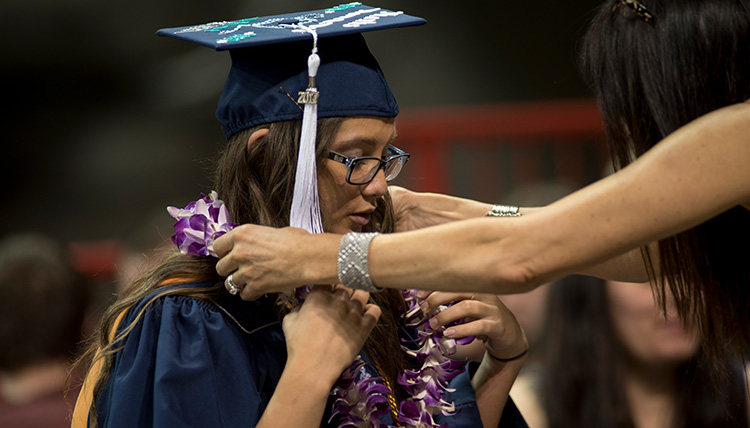 Leis are available by pre-order only starting in mid-February for $35. The deadline for ordering is Monday, April 16th. Prior to graduation weekend, you will be emailed with instructions on where to pick up your lei that weekend. Leis will be available prior to the start of each respective ceremony (graduate, law, and undergraduate) and mass.
There is a slight chance that weather conditions could interfere with delivery of leis. In that circumstance, money will be refunded to the purchaser within one week of graduation weekend.
For questions or concerns prior to ordering, please call the Center for Cura Personalis at 509-313-2227 or email us at ccp@gonzaga.edu.
Thank you for your support!