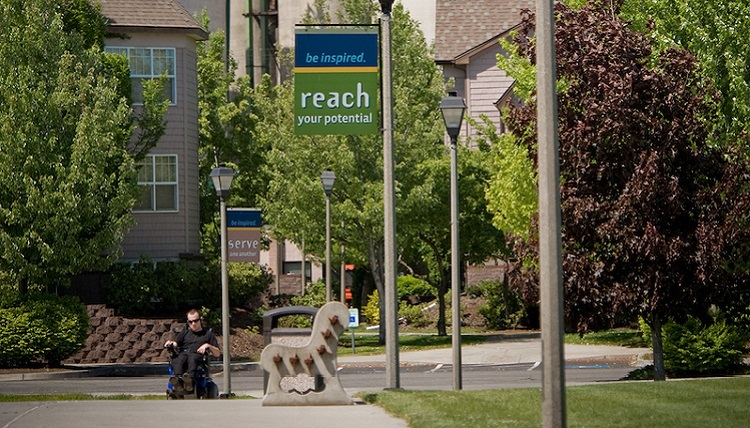 Students can rent a wheelchair for the weekend. There is a $100 wheelchair deposit with a non-refundable $5 wear and tear fee. This payment of $105 will be accepted through credit card or debit card. Once the wheelchair is returned to Health & Counseling in the same condition, a refund of $100 will be issued to the credit or debit card. The wheelchairs in Health & Counseling Services are rented on a first-come, first-served basis. Please make your reservation early to ensure your wheelchair accommodation.

If you would like to borrow a wheelchair for use at the campus events, please contact Gonzaga Health & Counseling Services at 509-313-4053, or studenthealth@gonzaga.edu if you have any questions.

Please arrive early at each event to obtain assistance for accessible seating.