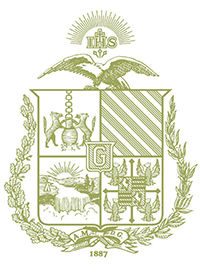 As the Class of 2022 begin their first semester of college education at Gonzaga University, returning students eagerly start classes again as well. The energy here is palpable with excitement and the expectation of great things to come throughout this academic year.
There are a number of major projects underway on campus as we embark on this academic year, including renovation of numerous facilities and the upcoming Myrtle Woldson Performing Arts Center, which is set for completion in spring of 2019. The physical enhancements to our campus—which represent just one dimension of the continual improvement to, and growing value of, the Gonzaga experience—are in greatest measure a result of our collective efforts as a community.
Even as the world of higher education becomes increasingly competitive, the efforts of every individual in the Gonzaga Community contribute to this institution's continued success. With both the challenges and opportunities that lie ahead, I find myself both humbled by, and deeply grateful for, the commitment, creativity, and focus by each member of our Zag community. I am continually reminded of how blessed we are to work in the service of the Society of Jesus, the Church and our world, to further the education of women and men.
With gratitude,
Thayne M. McCulloh, D.Phil.
President