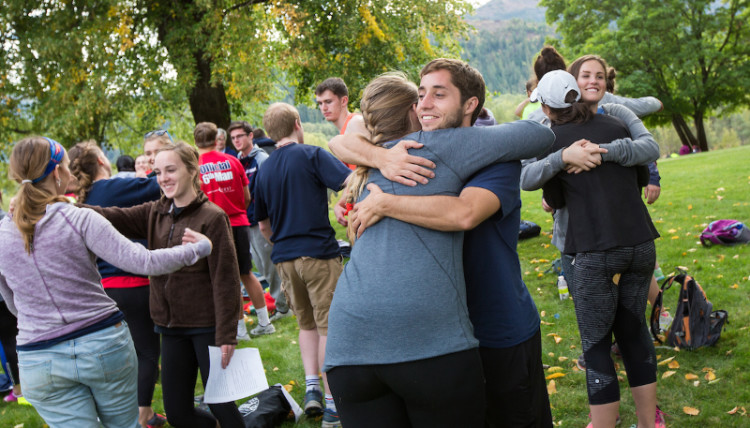 Retreats During Fall 2020 -- Changes due to COVID-19
Retreats for this semester will be taking place in a virtual/hybrid format until further notice. We will be offering First Year Retreat, A Weekend with the Spiritual Exercises Retreat and Search Retreat. Other programs are in the works as we transition to the online format. Registration for retreats will be available shortly. Please see Morning Mail Announcements for updates.
If you have questions, please email Ben Goodwin at goodwinb@gonzaga.edu
Our retreat programs are designed to offer an immersive experience away from campus to explore faith, engage questions of life, and build community. These are designed to be experiences away from campus to rest, renew, recharge, and have an encounter with the divine while having fun with friends in an exciting and enlivened community.
*Mission and Ministry wants to ensure cost does not keep a student from attending a retreat. If a financial need exists, please contact Terry Randles at randles@gonzaga.edu or stop by the Office of Mission and Ministry in the Hemmingson Center.
Sign up for First Year Retreat Here