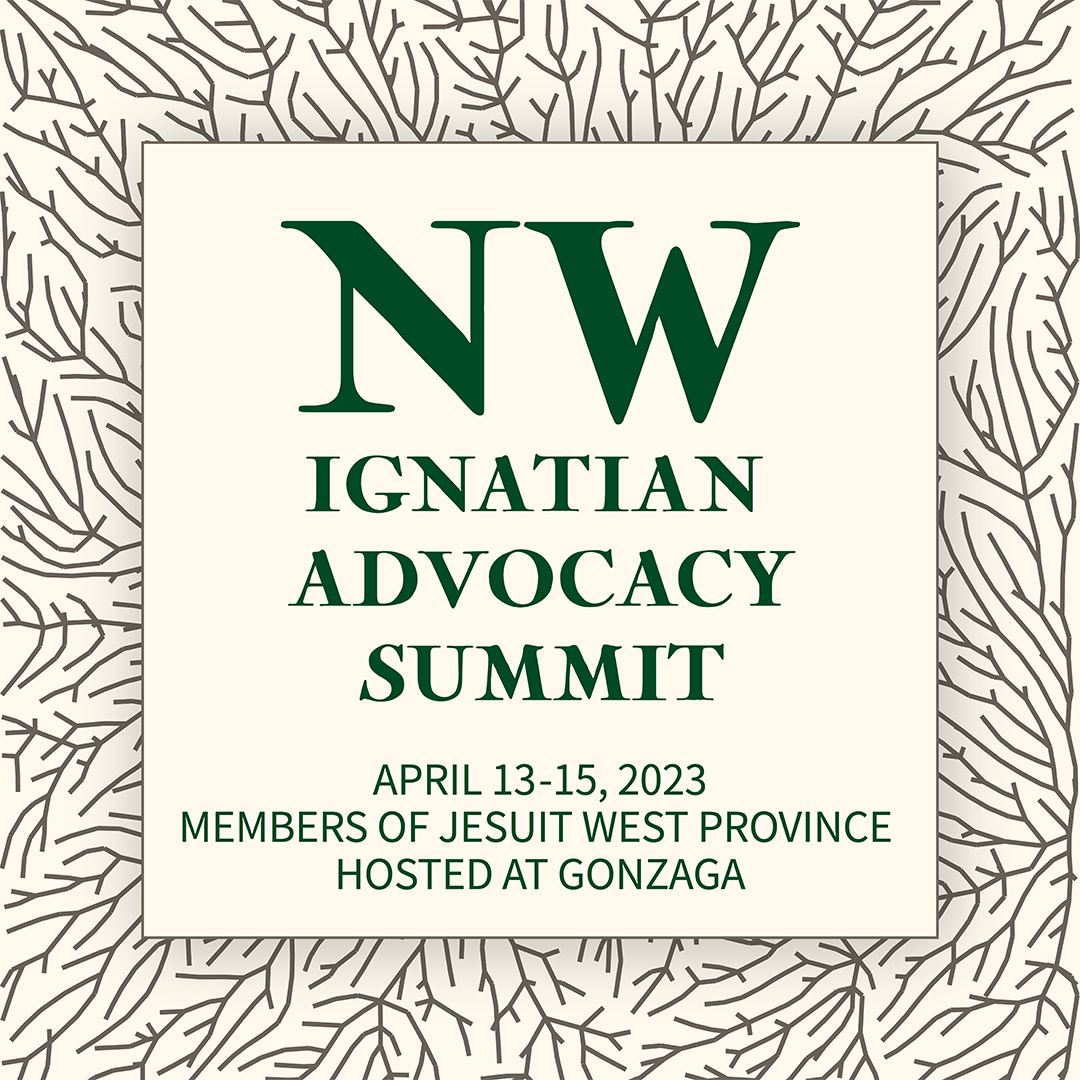 Ignatian Advocacy Summit Northwest 2023
Ignatian Advocacy Summit Northwest is an attempt to live into the call of the 35th General Congregation of the Society of Jesus in addressing "the complexity of the problems we face, and the richness of the opportunities offered demand that we engage in building bridges" that connect "the rich and poor" by "establishing advocacy links of mutual support between those who hold political power and those who find it difficult to voice their interests." As defined, advocacy in Jesuit works requires the collaboration of multiple spiritual practices, communities, backgrounds, and demographics in collective action toward a common good. Advocacy, and education and training around advocacy, provides an imaginative and hopeful space of both dialogue within a community and a united movement in solidarity despite faith and demographic difference.
This pilot gathering welcomes community members in the Pacific Northwest to gather to develop educational practices, workshops and keynotes that invite students of all ages to take lead in discerning, planning, and taking advocacy steps that center on the circumstance, need, and reality of those whose political power is diminished in our local communities in the West. To do this we will situate the unique history and practice of Ignatian Advocacy as a means of cooperation and collaboration in our region by galvanizing collective impact in response to the plight of the marginalized. Our hope is to provide an example of collaboration that propels community members to think of their place within a wider network of faith and justice engagement beyond their institution. Lastly, we hope to train, establish and animate advocacy praxis in which participants engage with their local political powers in solidarity with those in need.
---
Registration Link
Click here to register on Cashnet!
---
Proposals for Workshops/Presentations
To submit a proposal, click here!