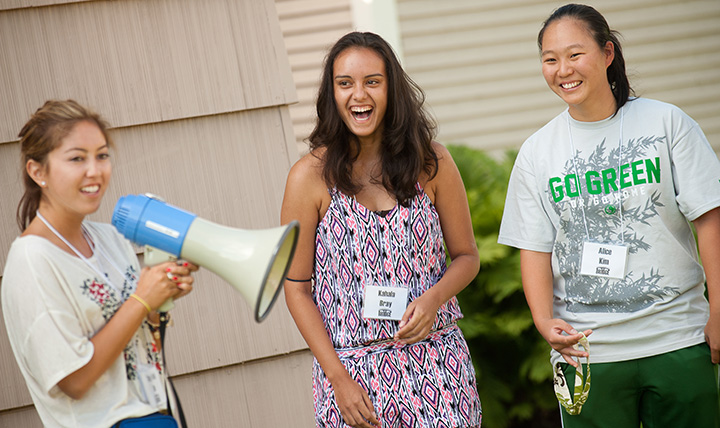 At Gonzaga University, we recognize that everyone has the same sacred origin, nature and inherent dignity — regardless of race, sex, religion, nationality, economic or other differences.
Grounded in our Catholic, Jesuit and humanistic values, we aim to provide a diverse learning environment in which people of all cultures, backgrounds and experiences can learn and grow from each other. Our commitment to human diversity opens minds to new perspectives and prepares graduates to fulfill their purpose in today's globally connected society.
We believe in providing a quality holistic education and an inclusive community that reflects a variety of cultures, backgrounds, ideas, religious traditions, and values consistent with our University traditions and Mission Statement. We strive to promote diversity awareness and acceptance in our classrooms, across campus, throughout Spokane and beyond.