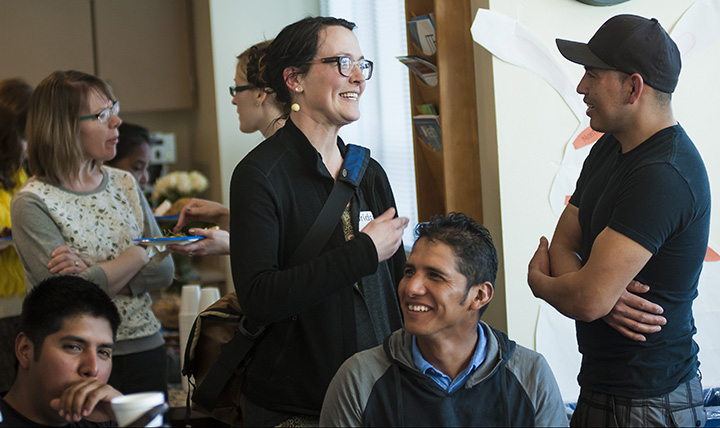 Our Office of Diversity and Inclusion strives to increase diversity among faculty, students and staff. The Jesuit belief in the active presence of God in all things inspires our University's diversity programs, activities, academics and initiatives. We aim to prepare all students with the skills to think critically and affectively about multiculturalism and to successfully live and work in today's diverse and global society.
Our office helps create a welcoming and supportive campus learning and living environment through a variety of collaborative activities and programs. We partner with the Spokane community, student-life leaders and university faculty to provide students opportunities to interact with and learn from others with different backgrounds, cultures and experiences.
We also guide faculty across disciplines on culturally responsive instructional practices unique to diversity education, including course development and pedagogical innovation.