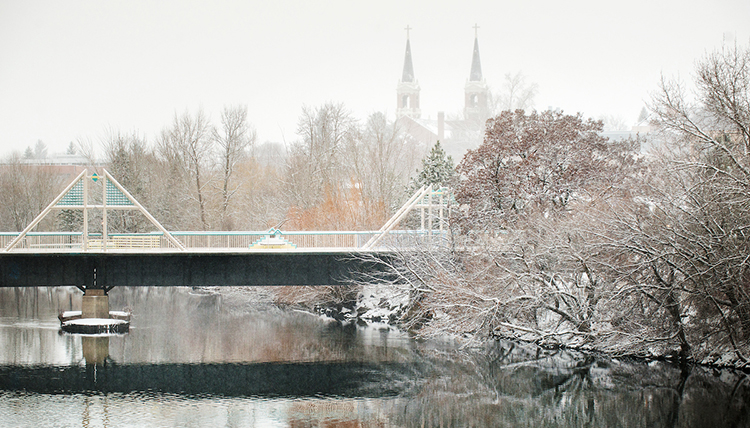 Our Location: 405 E Sinto Avenue, Spokane, Washington, 99202-1849
The Ministry Institute is situated adjacent to Gonzaga University on a lovely 100-acre riverfront campus. Gonzaga University was founded and is sponsored by the Jesuits. The Ministry Institute works collaboratively with Gonzaga University's Religious Studies Department and the Diocese of Spokane. Downtown Spokane is within a walking distance of 10 - 20 minutes or you can travel by public transit: bus or cab.
When you arrive, whether by plane, train, or bus, we will arrange to meet and transport you to The Ministry Institute. For more information on the Spokane area click here.