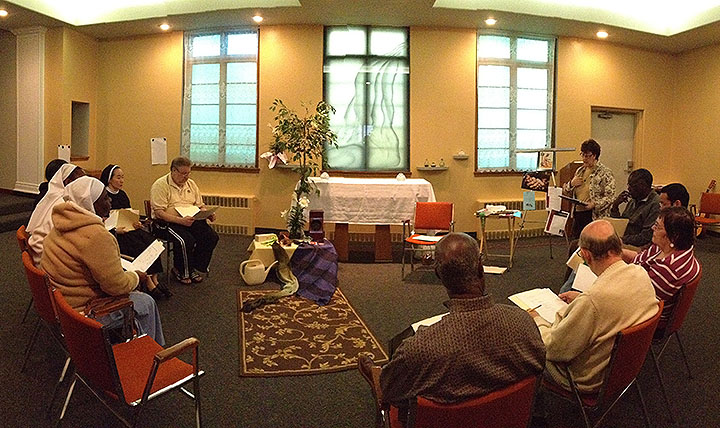 A community where men and women discerning or responding to God's call to service can:
Learn
Education in theology at Gonzaga University lays foundations for service and ministry.
Discern
Reflective dialogue in prayer, spiritual guidance, and community shapes the direction of vocational calls, ordained, religious or lay ministry.

Share
Open conversation among students, staff, faculty, and community leaders enriches the practice of ministry.

Care
A broad range of service opportunities in parishes, institutions, and the local community brings practical experience and enhancement of skills.

Collaborate
Program members aid one another's development in a collaborative style of ministry and support each other on their journey of faith.

Lead
Developing leadership skills enlarges the scope of ministry by enabling others to minister.