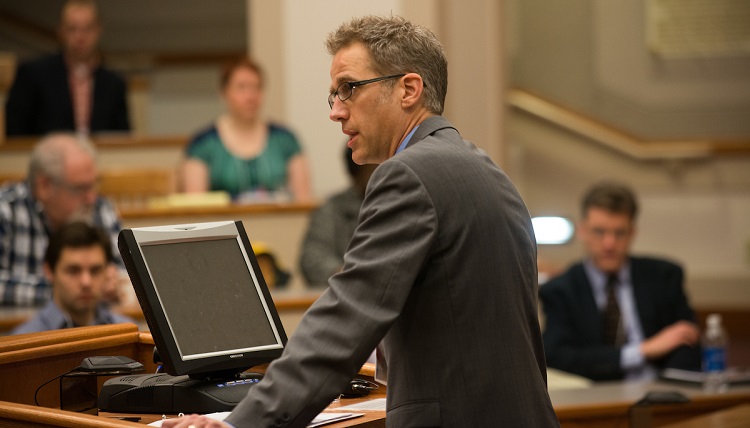 The following frequently asked questions relate to changes in the University's budget process. Additional questions may be directed to Jane Button, Director of Budget and Financial Analysis, or Joe Smith, Associate VP for Finance.

Please also review the summary presentation outlining the recommendations of the Budget Procedures Steering Committee.
What is changing in the budget process?
Beginning with the FY 16/17 budget, the University will prepare a balanced two-year budget. The multi-year budget will establish the base budget on a two-year basis (FY's 16/17 and 17/18). The target date for approval of the first two-year budget is April 2016.

In addition to the two-year budget, a year-by-year "flexible budget" will be prepared no later than early fall of the associated current budget year. The flexible budget more accurately reflects actual projected revenues and expenses than the base budget. For example, the FY 16/17 flexible budget will be prepared during the early fall of 2016 when the main revenues and expenses are known (like the freshman headcount, retention and discount rate). The flexible budget will "flex" up or down from the associated approved base budget without impacting the respective year's base budget.

Beginning with the FY 16/17 year-end results, the University will create a mechanism to automatically carryover a portion of unexpended expense budgets based on a formula and with certain exceptions. Such carryover funds can be used in future periods by the respective budget groups (an ORG or combination of ORGS) for non-base funded activity that is one-time in nature.

What is NOT changing in the budget process?
The fundamental budget process is not changing significantly. There will still be requirements for departments to prepare new funding requests (formerly critical needs), personnel requests, and any other requests for University resources. The requests will be for two years rather than one year. Acknowledging that this transition will require the gathering of new information in the year of adoption for the FY 16/17 and FY 17/18 budget cycle, the information gathering related to year-two new funding requests will be prepared as a high-level, with further refinement to the specific requests and allocation by area occurring throughout FY 16/17. In subsequent years, new funding requests will be for both the immediate year ("year one") and the following year ("year two").The timeline and effective dates for survey and annual compensation increases are unchanged. The year-one compensation changes will be determined in the spring prior to the start of the subsequent fiscal year. The year-two provisional compensation increase pools will be established; however the specifics as to how the compensation pool will be applied will not be known until the following spring.
When will areas know their base budget?
Areas will know their base budget for year-one in the spring prior to the year one fiscal year (this is the same as the current annual budget process).

Why is the University changing the budget process?
The reasons for the changes are several, and together the changes will:
Better inform resource allocation decisions that may otherwise be negatively impacted by the timing of our current budget process.
Create opportunities to enhance the stewardship of resources at a department and area level to address dynamic needs, particularly for one-time items.
Better respond to upward and downward shifts in our revenue generation and expense needs from year to year.
For example, a multi-year budget process will allow academic leaders to better plan for new or replacement faculty positions in advance of the hiring process. Additionally, areas can better manage budgeted resources to fund one-time or non-recurring expense needs from a portion of unexpended amounts that carryover.
Are these changes in response to the FY 2015 budget challenges?
The FY 2015 budget challenges highlighted the need to incorporate revisions to our current budget process to be more adaptive to forecasted changes.

What do these changes mean for my department, school, or area?
The changes in the budget process will require additional information about the multi-year enrollment outlook and funding priorities. In most instances, work is already done in this space to help inform the current annual budgeting process; however, it is anticipated that formalized data requests will include information and assumptions about the forthcoming two years. Examples include estimates related to revenues (such credit generation, tuition and fee rates) and expenses (such new funding requests, changes to base budget).

The most substantive change involves the opportunity to participate in carryover of a portion of unexpended budgeted expenses. This will involves communication within your respective departmental/area leadership to inform decision making on how such carryover amounts can be utilized to meet the objectives of the respective department/area.

There are a number of ways to manage a budgeting process. How did the University identify these particular set of changes?
The University incorporated a number of resources to inform changes to the budget process, including peer institutions, industry advisors, internal work groups, and best practices. This work was principally led by the Office of Budget and Financial Analysis (Jane Button, Director Budget and Financial Analysis and Joe Smith, Associate VP for Finance).
During the fall of 2015, an ad hoc Budget Procedures Steering Committee was appointed by the President and given a charge, in an advisory role, to study the current budget process and suggest improvements. The Budget Procedures Steering Committee is comprised of 12 members, including membership across VP areas as well as faculty and staff participants. In December 2015 and January 2016, the Budget Procedures Steering Committee advised the University Budget Committee, which is a standing University committee comprised of faculty, staff, student and senior administrative members. In turn, the recommendations were formalized by University Budget Committee and provided to the President. During this time, the recommendations were discussed with area leadership, Faculty Senate and Staff Assembly leadership. This work was also discussed with the President's Cabinet and Finance Committee of the Board of Trustees. The President approved the proposed revisions to the budget process in January of 2016.

Tell me more about the multi-year budget process?
The University will adopt a budget planning process that will include a two-year rolling base budget. The Office of Budget and Financial Analysis, in collaboration with numerous area colleagues, the University Budget Committee, and the President and President's Cabinet, will prepare a two-year balanced budget, addressing the two subsequent fiscal years. This two-year budget will establish the base budget planning parameters for each of the two years, taking into account the most current assumptions related to enrollment (freshmen class, transfer class, retention, graduate credit generation, new program initiatives), tuition pricing, other revenues sources, faculty and staff compensation and benefits, inflationary considerations, contractual arrangements, and other significant funding assumptions and priorities. Each spring, the University will refresh the two-year budget, which will include updating the most immediate year of the two-year budget based on updates to assumptions. Such annual updates are what make the two-year budget a rolling budget.

If the two-year budget sets forth a two-year base budget, why will it be refreshed each year?
Budget assumptions never perfectly mirror actual results. While adding a second year to the budget process will enhance our divisional and university-wide planning for periods beyond the most immediate year, the University needs to maintain the ability to revise its detailed assumptions with the passage of time. Such revisions can incorporate timely data to more accurately inform resource allocation. We expect that the revisions will generally focus on the same or similar amounts of total budgeted revenues and associated expense in aggregate; however, this creates an opportunity to fine tune the detailed assumptions as to the composition of revenue (for example, undergraduate revenue may be lower but graduate revenue is higher) and composition of expenses (for example, utilities expense is less but benefits expense is more).

After the passage of a year, can the second year period of a two-year budget be negatively impacted when it rolls into the most immediate year?
Yes, depending upon the significance in the degree of difference between the most recent actual information versus the original assumptions. However, the University will work to incorporate measures such as reserves and contingencies to mitigate such situations so as to preserve, as much as possible, funding levels in the second year.

When will the University know if the second year is negatively impacted?
The most significant measurement of actual results with respect to the University's budget process occurs in the fall of each year when actual fall enrollment is known. As such, we anticipate that any significant negative changes to the forthcoming budget year will be known in the fall. Incorporating a multi-year budget process will improve the timeliness of internal processes to address budget shortfalls by a period of four to six months. Additionally, the flexible budget for each respective year will provide greater transparency as to what conditions may be driving positive and negative enrollment-related variances.

Going forward, what budget information will be in Banner?
The base budget for the upcoming year will be loaded in Banner no later than the first day of the fiscal year (June 1), consistent with current practice. Additionally, budget adjustments for the current year will be posted, once determined, reflecting the difference between the base budget and the flexible budget.

What is the level of detail for the second year of the two-year budget?
In most instances, the incremental changes from year-one to year-two in the two year budget will be reflected at a high level rather than at a department level. This approach is especially true recognizing the upcoming cycle is new. The Office of Budget and Financial Analysis will gather information about budget needs requested for year-two, and reflect, to the degree possible, expense provisions to address such needs. As year-two rolls to year-one, the expense provisions will be allocated at a detail level. We expect the level of detail within the year-two budget will evolve as time passes and the community grows more accustomed to two year requests.

What is the flexible budget? Is this new? Can you provide an example?
The annual flexible budget is intended to adjust for the differences between a given year's base budget and actual enrollment variances (revenue) and enrollment-related variances (expenses). For example, if the base budget reflected undergraduate enrollment of 4,500 students for fall of 2016 and actual enrollment for fall of 2016 is 4,590 (based on the official census), the flexible budget would reflect an increase to revenue associated with the incremental 90 students, along with any associated financial aid and other expenses impacted by enrollment. The flexible budget creates an "apples to apples" comparison of enrollment levels (headcount, credit hours). An example of the flexible budget can be found towards the end of the summary presentation.

Will the flexible budget be different from year-one of the two-year base budget? If so, why?
Yes, unless the actual enrollment for a year mirrors the base budget enrollment for that year in all categories. Any enrollment variances and enrollment-related expense variances will be reflected as budget adjustments in Banner to arrive at the flexible budget. The flexible budget is the current year budget, and typically the adjustments to arrive at the flexible budget are not base budget adjustments. An example of a typical flexible budget expense adjustment is when the University rents the River Inn to accommodate a large freshman class, the housing revenue associated with the rental is increased along with the associated expense to rent the facility. This budget adjustment is for the current year flexible budget only and does not automatically affect the base budget. Information from the current year flexible budget may help inform revisions to the subsequent year base budget as it rolls from year-two to year-one.

When will the flexible budget be prepared, and who will have input into assembling the flexible budget?
The flexible budget will be prepared no later than early fall of the associated year. It is at this time that official enrollment information is known. The Office of Budget and Financial Analysis, utilizing information provided by the Registrar's Office and Financial Aid, will assemble the flexible budget. Because the flexible budget simply updates the current year budget based on actual enrollment and enrollment-related expenses, there is no approval process necessary.

Will the flexible budget be in Banner?
Yes. The year-one base budget is loaded in Banner as the original budget. Adjustments to the budget that are enrollment-related will be reflected as budget adjustments to the current year budget in Banner. As a result, the adjusted budget in Banner will reflect the respective year's flexible budget.

Will the flexible budget be balanced?
The adjustments to the base budget that, in effect, create the flexible budget may result in an unbalanced flexible budget. For example, if actual enrollment is lower than budgeted enrollment with no offsetting reduction in expenses, this will create a negative budget variance. Similarly, if actual enrollment exceeds budgeted enrollment with no offsetting increase in expenses, this will create a favorable budget variance. The intent of the flexible budget is to measure favorable and unfavorable variances stemming from enrollment to help better inform decision making related to annual operating goals and strategic objectives.

Can you tell me more about the concept of automatic carryover?
Currently, the University's operating budget establishes an amount of annual budgeted funds by department and expense category that can be utilized within the respective annual period. Currently, to the degree that a department does not expend budgeted funds within a respective year, such unspent funds do not carryover to a subsequent fiscal year. This concept can be described as "use it or lose it." The carryover revision will allow budget groups to automatically carryover a portion of any unspent operating funds from one year to the next. Such funds can be used to fund one-time expense needs in a subsequent period.

What is the formula for carryover?
The formula for automatic carryover is 1/3rd of any net year-end favorable non-compensation related expense line items. This calculation will be done after the final accounting of all year-end transactions at a "budget group" level. In addition, the automatic carryover will include any net salary savings for faculty and staff positions equal to the lesser of the actual savings or 1% of that year's budgeted salaries and wages. Salary savings will be determined at an area level (aka VP area) and allocated to each budget group proportionately based on the respective year's flexible salary budget. For example, if there is a VP area with two budget groups and budget group A has $400K in budgeted salaries and budget group B has $600K in budgeted salaries, than any salary savings (up to a 1% cap) will be allocated 40%/60% to budget groups A and B, respectively, regardless of which budget group generated the salary savings. Student wages and benefits are not part of the carryover calculation. The carryover from the previous fiscal year can be estimated at or towards the end of the respective fiscal year, with the final accounting and entries to record the carryover posted in late August. Carryover amounts are calculated each year and therefore carryover amounts (if any) will fluctuate from year-to-year. As such, carryover amounts are not permanent funding sources.

There are certain budget line items that are not subject to the carryover formula, such as central benefits and institutional financial aid. Additionally, some departments or Banner ORGs may be excluded from the carryover calculation due to other governance or accreditation-related drivers. The recommended list is included in a later FAQ.

Will favorable and unfavorable variances offset each other in determining carryover?
Yes, unfavorable variances and favorable variances will be combined in determining any carryover amounts, and such calculations will be performed at a "budget group" level for non-compensation related expenses and at an area level for compensation related expenses (the compensation related carryover will be allocated to the budget group based on an area-wide calculation). Together compensation related and non-compensation related carryovers will aggregate to the total budget group carryover amount. Should the combined amount generate a negative carryover (that is, budget was overspent), such amounts must be repaid by a future year carryover, from a prior period unspent carryover, or a combination of the two. Such circumstances are expected to be rare.

Will carryover funds occur for every ORG?
No. In collaboration with leadership in each area, various "budget groups" will be established. A budget group represents one or a combination of ORGs that will be combined in determining any carryover amounts. For example, a budget group could be a school or a combination of similarly functioning ORGs. The intent is that a budget group is a department or set of compatible departments (think of this as a responsibility center) within the larger associated area. It is critically important that the budget groups represent a composition of departments/functions that share similar roles and responsibilities within the University. An area may be quite diverse in terms of the departments/functions within the area (example, Plant Services and Human Resources are different in terms of function but fall within the same VP area), and accordingly it may not be desirable to combine dissimilar functions into one budget group.

A carryover ORGN will be established for each budget group, and this ORGN is where the budget group carryover will be posted. Further, some ORGs will be excluded from the carryover calculation (for example, central benefits, grant cost sharing).

Will the determination of carryover be dependent on meeting budgeted revenue targets?
Yes. The final determination of the carryover amounts will be a two-part test.

Part 1 - If the University does not meet its overall base budgeted net revenue targets in any given year (gross tuition, fees, housing, dining, other revenues less institutional financial aid and cost of goods sold for dinning) University leadership may reduce the degree of carryover either in aggregate (for example, reduce the carryover percentage from 33% to 25%) or forgo a carryover amount for all budget groups. If overall base budget revenue targets are met, automatic carryovers will be honored subject to further description in part 2.

Part 2 - Carryover amounts may be adjusted downward for a specific budget group if the budget group has direct responsibility for its associated revenues.

Are there any restrictions on how carryovers can be used?
Yes. Carryovers can only be used for one-time funding needs. Amounts cannot be used to fund ongoing positions or other regularly recurring activities. Carryovers should be used to fund matters that benefit the associated budget group in furtherance of its work in light of goals and objectives set forth by area leadership.

Who will have authorization to spend carryovers?
Area leadership will establish budget groups, and carryover amounts will be determined based on the actual expenses compared the respective year's flexible budget measured at the budget group level. The respective leadership of a budget group will have the authorization to spend carryover amounts, subject to the University's policy for spending and authorization. For example, if a budget group is the School of Education, the Dean of the School of Education will have the authorization to spend carryover amounts related to this budget group. Carryover amounts will be transferred to a separate ORG within fund 1000 for each established budget group. Amounts shall be transferred (BARed) to the operating ORGs for approved carryover expenditures. Amounts transferred to ORGs outside of the budget group need to be discussed with the Office of Budget and Financial Analysis. All carryover activity (generation of carryovers and spending) resides in fund 1000 only.

Do carryover funds expire?
No. Carryover amounts do not expire. Amounts earned may be saved and accumulated to fund larger priorities. If those with budget group spending authorization intend to save carryovers for a specific purpose, such information needs to be communicated to the Office of Budget and Financial Analysis and the area VP.

Can carryover funds be used to fund recurring activity, such as a new permanent position?
No. Carryover amounts may not be regularly recurring and can vary from year-to-year, and as such they cannot be used to base fund positions or any other activity that requires regular recurring funding. If an activity is infrequent in nature or non-recurring, such activities may be good candidates for funding out of carryover amounts.

Is there a cap on the amount of carryover? Are there minimum amounts?
No, there is no cap on the carryover amount and there are no minimum amounts. However, should carryover amounts accumulate beyond a year with no documented plans for anticipated usage, the Office of Budget and Financial Analysis reserves the right to sweep carryover amounts back to the central budget.

What if a budget group goes over budget and as a result generates negative carryover, will such amounts have to be paid back?
Yes, as a general rule; however, in certain situations there may be exceptions.

Can the carryover formula change each year?
The change to introduce an automatic carryover is new, and as such there may be refinement in the first few years to calibrate and refine the approach. The University will apply the carryover calculations for a two year trial period and then assess, with community feedback, whether refinements are needed to budget mechanics after the second year. Additionally, should the University miss its revenue budget in aggregate, a reduction in carryover amount may be necessary.

What if there is a budget holdback, will this affect carryover funds?
Yes. There may be instances where the University may impose a budget holdback. In such instances, the budget holdback will reduce the budget amount used to calculate any carryover. For example, if the non-compensation operating budget for an area is $10,000 and it is reduced to $9,900, actual spending will be compared to the $9,900 for purposes of calculating the respective year's carryover.

If an area identifies a permanent reduction in base spending, will the savings carryover every year?
No, realized savings for a permanent reduction in base spending will be subject to the automatic carryover formula only in the year realized. A base adjustment will be made in the subsequent year, which may lead to reallocation of the base spending to another category within the budget group, within the area, or a permanent reduction without reallocation.

Are there departments or expense categories that are not subject to automatic carryover using the "1/3rd and 1%" formula?
Yes. Departments, activities and expense categories not subject to carryover include the following:
Institutional financial aid
Employee benefits
Student wages - Institutional work study
Costs of board dining (Sodexo)
School of Law – (separate funding model required by accreditation)
Athletics – (separate funding model required by Board of Trustee policy)
Florence
Student Publications
Rudolph Fitness Center
Parking
Academic Cost Sharing
Are there other changes anticipated to the budget process?
The budget process may include future revisions to best address how the University aligns its financial resources with objectives and priorities, including additional resources for training and technology to automate the budget process.

How do these changes impact the use of funds outside of the operating budget (non-fund 1000)?
Within various departments of the University, there are a number of funds outside of fund 1000 (the operating budget) which carryover balances from year-to-year. Such funds take a variety of forms and include activities such as gift funds, fee-based funds (such as lab and course fees), grant funds, or other funds with internal designations. At times it may be unclear as to what funds should be used to pay for a specific expenditure. Further, some departments may take the approach of spending non-fund 1000 funds last, instead choosing to use non-fund 1000 funds as "rainy day" funds. As a general rule, non-fund 1000 funds that are designated for a particular use should be used before fund 1000 (subject to some exceptions, such as endowment funds). For example, a gift fund designated for professional development in department X should be the first dollars spent for department X's professional development. This is particularly important with gift funds, as the donor (in most instances) has given the donation with the full expectation that it should be spent rather than accumulated. Amount should be directly spent out of the non-fund 1000 fund.

GLOSSARY:

Multi-Year Budget: A multi-year budget is a budget that covers more than one annual period. It can be two or more years. Gonzaga is implementing a two-year budget.

Flexible Budget: A flexible budget is a prepared after the main revenue and expense drivers for the current year are known, which is no later than early fall. For example, the FY 16/17 flexible budget will be prepared in September/early October 2016 when the main revenues and expenses are known (for example, the freshman headcount, retention and discount rate). The flexible budget will "flex" up or down from the associated approved base budget without impacting the base budget.

Carryover: Carryover is the ability to move a portion of unexpended budgeted funds remaining at the end of a fiscal year into the following fiscal year. It prevents departments/areas from losing all unexpended funds at the end of a fiscal year. The calculation of carryover can change from year to year. Initially, Gonzaga is calculating carryover as 1/3rd of unexpended operating funds (non-compensation funds) plus the lesser of actual unexpended compensation funds or 1% of the compensation budget. Compensation funds exclude benefits and institutional work study.

Budget Group: As it relates to carryover, a budget group is an ORG or a combination of ORGS in Banner that are combined for calculating carryover amounts. For example, all ORGs in the School of Education may be defined as a Budget Group for purposes of calculating carryover. Within the group, positive and negative amounts are combined and used to calculate the amount of carryover that will be budgeted into a carryover ORGN. Each budget group will have one carryover ORGN.

Rolling Base Budget: A rolling budget refers to the annual process of advancing the year two multi-year budget into the year one slot and adding the next subsequent year into the year two slot. This occurs in the late fall or early spring each year. For example, if the current two-year budget is for FY2016-17 and FY2017-18, in late fall of 2016 or early spring of 2017, the FY2017-18 budget will become the year-one multi-year budget and FY2018-19 will become the year-two multi-year budget. The FY2017-18 budget assumptions will be refreshed, and the FY2018-19 budget assumptions will be added.