Welcome to the latest issue of the Opportunity Northeast (ONE) newsletter.
ONE is a manifestation of Gonzaga's core values and a commitment to our neighborhood – this place we share.
We are grateful for your partnership and we welcome your input.
Please share your own stories and ideas
Featured Stories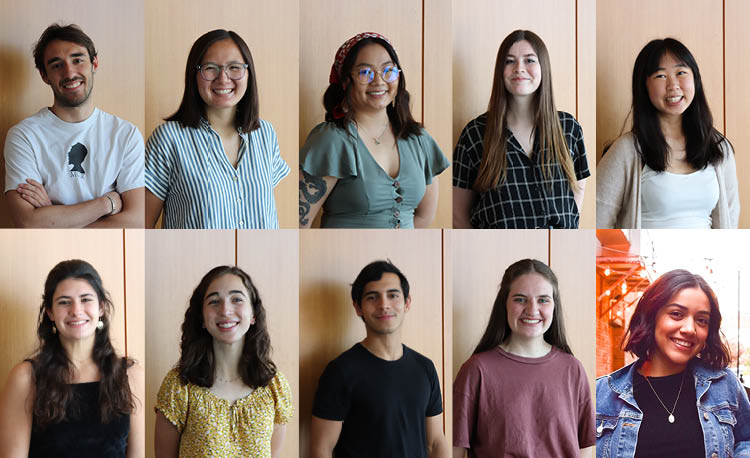 Welcome the 2021 Opportunity Northeast Summer Fellows
We are pleased to introduce the 2021 Opportunity Northeast fellows. During their work Fellows expect to develop an understanding of the community needs and assets of Northeast Spokane.
Trent and Hamilton Mural
This April, Gonzaga students began work on the 85-foot mural on Trent and Hamilton. For over a year the Logan mural has been in talks, and now the paint has been put on the wall.
Where the sidewalk ends
Communities thrive when residents feel a sense of connectedness and belonging. Engineering Chair & Professor Dr. Rhonda Kae Young is working with Civil engineering students to advocate for equitable infrastructure in the Spokane area.
Environmental studies students advance Children of the Sun trail
The long-envisioned Children of the Sun Trail was on the receiving end of focused student work this past semester thanks to four Environmental Studies students at Gonzaga. Seniors Isabel Zimmerman, Zeb Klement, Will Rettig and Angie Balish collaborated with the Spokane Tribal Language Program, the Washington State Department of Transportation and others to advance plans and preparations for the paved trail planned alongside the new north-south freeway.
Building inside and out
Over the past six months, partners have met to develop educational and enrichment programs for the Gonzaga Family Haven with a focus on early childhood programming, enrichment programs for youth, and educational and community-building programming for adults and families.