Welcome to the latest issue of the Opportunity Northeast (ONE) newsletter.
ONE is a manifestation of Gonzaga's core values and a commitment to our neighborhood – this place we share.
We are grateful for your partnership and we welcome your input.
Please share your own stories and ideas
Featured Stories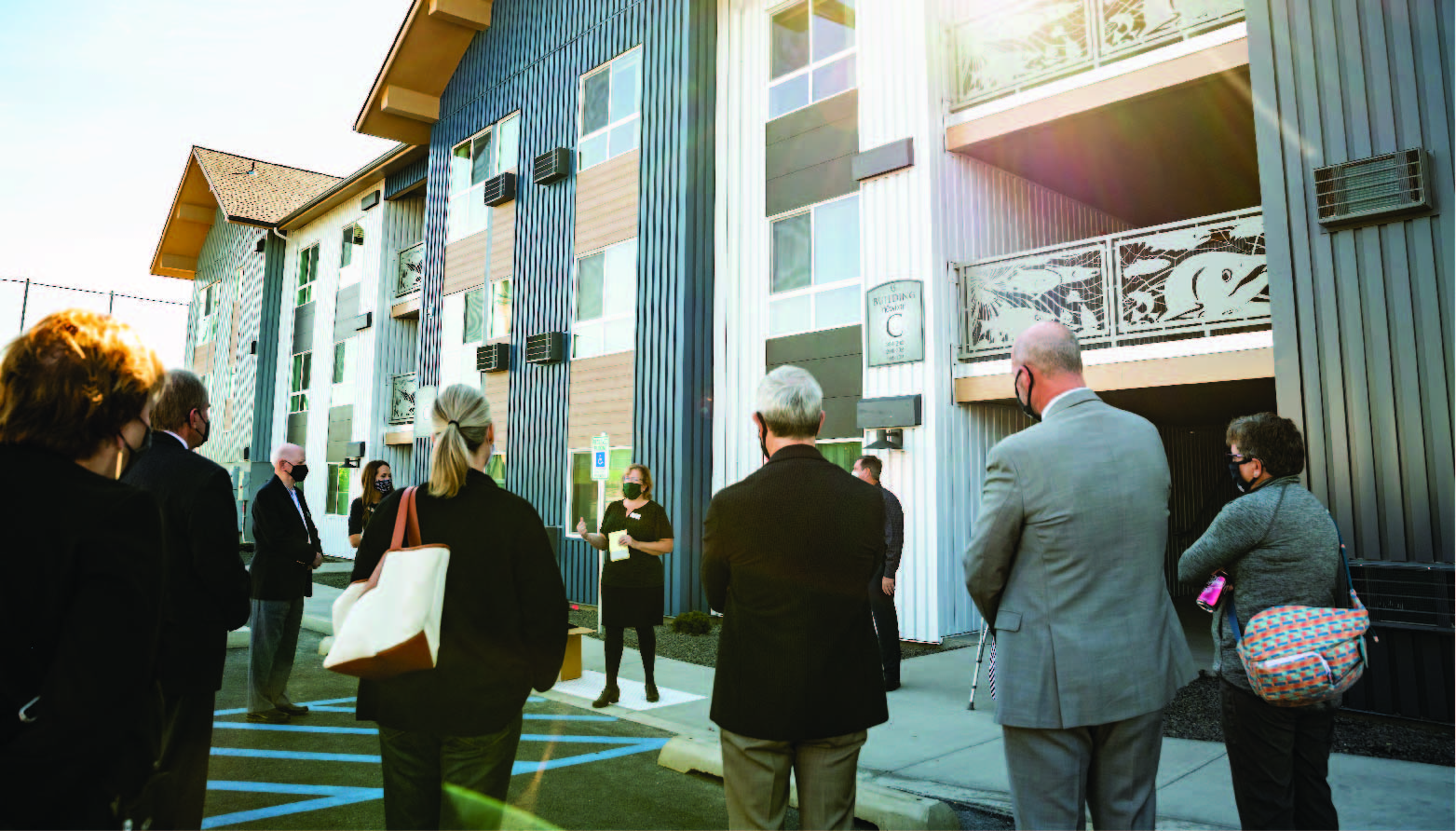 Gonzaga trustees, regents visit Gonzaga Family Haven
Gonzaga University trustees and regents attending the groups' meeting earlier this fall took time out from governance responsibilities to visit the Gonzaga Family Haven.
Faculty and Staff immerse themselves in Northeast Spokane
Early in November a group of Gonzaga University faculty, staff and benefactors, spent the afternoon immersed in the Hillyard, Bemis, and Logan neighborhoods of Northeast Spokane.
Building Essential Skills
The ZoNE Essential Skills Program provides unemployed and underemployed women in Northeast Spokane a six-week career development series that offers opportunities for career exploration, professional skill development, exposure to different industries, leadership development, financial management and more.
Gonzaga Family Haven Welcome Dinner
Hot soup warming up a cold afternoon, families laughing over a meal of fresh homemade food, and children taking a break to play a quick game of toss. Food has the power to build connection, community, and nourish growing children.
Fall Family Weekend Neighborhood Cleanup
During Fall Family weekend, 40 students and families members spent Saturday morning engaged in cleaning the Logan neighborhood around Gonzaga University. Families alongside community members and partners picked up trash, discarded furniture, and the occasional tire.