Here you can learn more about our administration. If you have questions, we invite you to contact us using the form at the bottom of the page.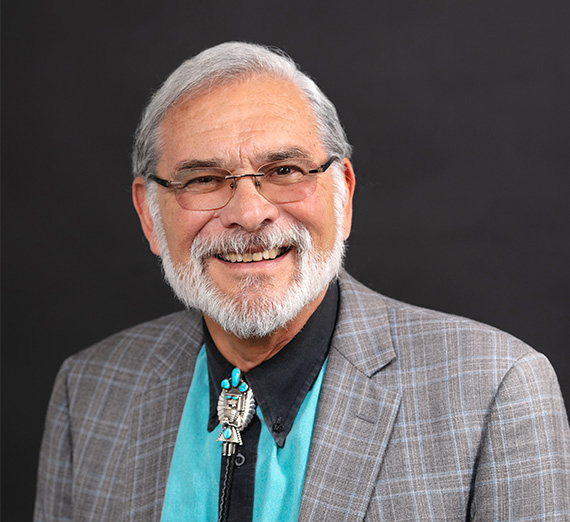 Email: reyes@gonzaga.edu
Phone: (509) 323-6550
Mobile: (509) 280-2742
Mailing Address:
Gonzaga University
AD Box 78
Spokane, Washington 99258
---
Dr. Raymond F. Reyes currently serves as an Associate Provost & Chief Diversity Officer for Gonzaga University in Spokane, Washington. He has also served as the Interim Director for Gonzaga University's Center for Global Engagement (CGE) and Interim Director for the Unity Multicultural Education Center (UMEC). Prior to these administrative appointments he was an Assistant Professor in the School of Education at Gonzaga University. He had a joint appointment teaching classes at both the undergraduate and graduate level for the Department of Teacher Education and the Department of Administration, Curriculum & Instruction (ACI). He has taught graduate leadership classes in the School of Professional Studies.
For the College of Arts and Sciences, he has taught undergraduate courses in Sociology, Religious Studies and Philosophy. For the School of Business he has taught a graduate seminar for the MBA program on tribal leadership. All of these courses have issues of human rights, equity and justice at their heart. Prior to this faculty appointment he was the Executive Director of Gonzaga University's Northwest Indian Education Technical Assistance Center Three. The Center provided technical assistance and training to 200 school districts in 7 western states. Raymond has been with the Gonzaga University since academic year 1987-1988.
Prior to coming to Gonzaga University, he served as the Administrative Director for the Coeur 'D Alene Tribe of Idaho. He has 35 years of experience in Indian Education and professional development training. Raymond has conducted hundreds of training and technical assistance seminars throughout the United States, Kenya, South Africa, Zambia, Malawi, Zimbabwe, Mexico, Colombia and Canada. His areas of scholarship and expertise are the spiritual significance of human difference, social justice & diversity education, campus climate assessment, program evaluation, optimizing organizational performance through intercultural competence and multicultural literacy, human development and diverse learning theories, leadership development, culturally responsive teaching, international education/global engagement and Ignatian Pedagogy.
Dr. Reyes is a certified administrator for the Intercultural Development Inventory (IDI), a valid and reliable assessment instrument that measures both individual and group intercultural competence. Raymond has delivered workshops and seminars addressing the following topics: multicultural education; emotional intelligence, diversity and organizational change; application of neuroscience research (brain-based learning) to the classroom; healing and recovery (alcohol and drug education); cultural competency in counseling psychology; the principles and practices of "Sacred Hospitality"; working with at-risk youth; Ignatian spirituality and leadership development; Gardner's Theory of Multiple Intelligence; talented and gifted program development; team building using laughter, humor and play; organizational development issues (strategic planning) and numerous other topics addressing culturally related academic needs.
From 1994 to 1998 Raymond conducted classes at the US Olympic Training Center (USOTC) in Colorado Springs on sports psychology and optimal performance for Native American male and female elite runners. Working with a team of consultants, he was a primary author and assisted in publishing a comprehensive training curriculum guide for the Native American Sports Council, a member of the USOTC.
Raymond has published numerous articles and chapters in books on such topics as campus climate assessment, organizational transparency and trust, leadership theory, Native American leadership, creativity and learning, resilience, program evaluation, school reform and multicultural education, diversity and equity, storytelling, and Attention Deficit Disorder (ADD) in American Indian/Alaskan Native (AI/AN) student populations. He has delivered numerous keynote addresses at various international, national, regional, state conferences and research symposiums.
He has done process consultation work and professional development seminars with hospitals, schools, business, churches, and a diverse number of government agencies. He is a founding member of the Washington State Department of Social and Health Services (DSHS) Region One Indian Child Welfare Advisory Council and was instrumental in the implementation of the Indian Child Welfare Act (ICWA) for the Spokane regional area. He became a licensed foster parent and adopted three Native American children. He is a founding board member of Gonzaga University's Institute for Hate Studies. During Fall Semester 2003 Dr. Reyes was a visiting professor at the University of Pretoria in South Africa teaching doctoral seminars for the Department of Economic and Management Sciences.
Raymond is the proud father of a twenty nine old son, a twenty five-year old daughter, a nineteen year old son and a one year old grandson. These four angels hiding in full view are the master teachers in his life who offer the critical lessons on what it means to be human. In 1996 he was awarded the Eugene T. Carothers Human Relations Award for outstanding service in the fields of human rights and human relations by the National School Public Relations Association. In 2008 the Spokane NAACP awarded him their annual Community Leadership Freedom Award. In 2010 the Institute for Hate Studies gave Dr. Reyes the Eva Lassman Take Action Against Hate Annual Award. In 1999, Gonzaga University named Raymond the Tucker Memorial Lecturer and he delivered a presentation on organizational mission at a Jesuit University entitled: "Hope: Spirit of the Hive for Soul's Journey Through Organizational Life."
Historically, Raymond's community work in the Spokane area includes serving on the Spokane Task Force on Race Relations, United Way, Thin Air Public Radio and Leadership Spokane Board of Directors. For seven years he produced and hosted three community access cable TV programs, i.e., "On Being Human," "Tribal Voices," and "Diversity Works." He is a founding member of the Spokane County Human Rights Task Force. He loves to run and has successfully completed eleven 26.2-mile marathon road races.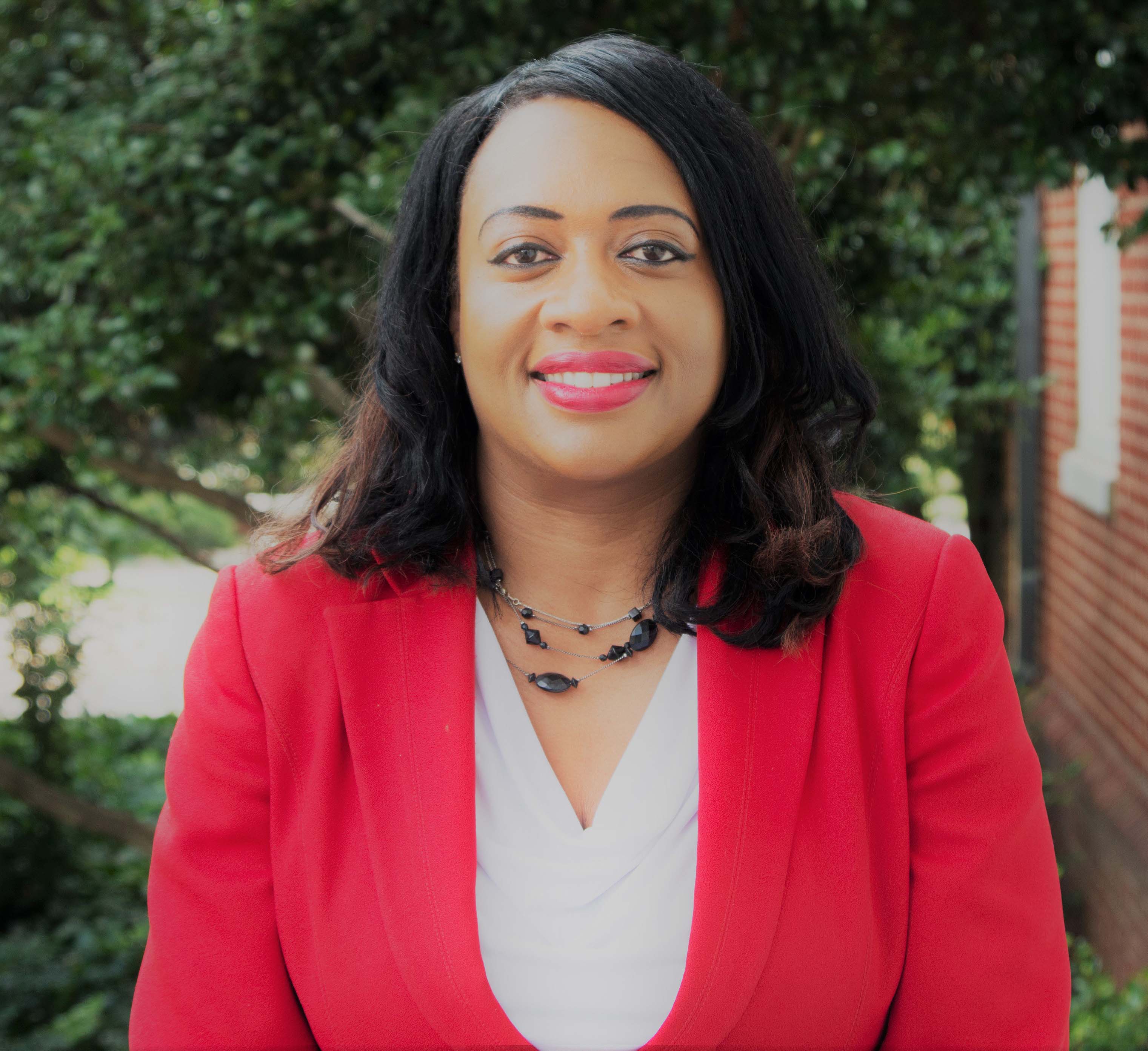 Robin M. Kelley, Ph.D., president and CEO of Kelley Consulting Firm in Morrisville, North Carolina, who has approximately 20 years of progressively responsible administrative experience in higher education at large public institutions, has been named associate chief diversity officer at Gonzaga University, effective July 20, 2020.
Working with Associate Provost Reyes, Kelley will co-lead Gonzaga's commitment to provide culturally diverse, inclusive, and welcoming environments for the University's workforce, student body, learning spaces, programs, services and partnerships.
Kelley, who has extensive experience working in complex higher education institutions with between 25,000 and 36,000 students, said Gonzaga's institutional mission aligns with her own values as a leader.
"This role at Gonzaga University matches my career goals of leading or assisting leadership of institutional diversity, equity and inclusion. Much of my life's work has been committed to enriching lives by supporting research, education, access, student-centered learning, critical thinking, and the success of students, faculty, and staff by creating university environments that are diverse, welcoming and inclusive," she said.
Kelley brings to Gonzaga successful experience in employee/labor relations and human resources as a university administrator and as an independent consultant. Her experiences include managing all aspects of university investigations, equity, diversity, inclusion, complaints, grievances, training and education, planning, programming, initiatives, and assessment.
"My overall leadership style is collaborative and founded in consensus building among diverse groups of internal and external constituents," she said. "Inclusive excellence requires institutions to infuse equity, diversity and inclusion into the fabric of the institution. I am a leader that seeks input from other individuals and builds teams that draw on a variety of talents and perspectives."
From 2016-2018, Kelley served as associate vice provost in the Office for Institutional Equity and Diversity at North Carolina State University, at Raleigh. From 2013-2015, she served as director of the Office of Equal Opportunity at Iowa State University, at Ames, and from 2008-2013, was assistant director of the Office of Equity, Diversity, and Inclusion at State University of New York, Buffalo.
In addition, she has taught on topics related to her profession at N.C. State and ISU.
Kelley's formal education includes a Ph.D. in higher education administration (educational leadership) from Iowa State University; a master's degree in education (higher education administration) from SUNY, Buffalo; and a bachelor's degree in economics and finance from SUNY, Buffalo. In addition she has earned a certificate in diversity management from Cornell University along with specialized training in multiple areas.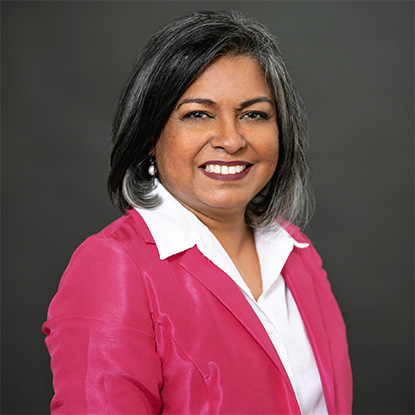 Email:
sherazi@gonzaga.edu
Phone: 509-313-5873
Office: College Hall Room 113
Naghmana was appointed to serve as the Office and Communications Coordinator with the newly established Office of Diversity, Equity and Inclusion (DEI). She will be a strategically valuable member of the university's central diversity office offering programmatic, technical and administrative assistance to inclusion and equity initiatives and activities across the university including the University Council on Equity, Inclusion and Intercultural Awareness. Naghmana brings a wealth of personal and professional experience to our university's mission commitments to develop intercultural fluency that animates, deepens and expands the educational value of human difference.
Naghmana Sherazi is an immigrant, born and raised in Karachi, Pakistan; a single mother, a scientist, and an educator, she has made a home in Spokane for the last seven years. She holds a Master of Arts degree in English from Karachi University, as well as a Bachelor of Arts degree in Political Science (Karachi University). She moved to Houston, TX in 2008, and completed an Associate of Art degree in Bio-Technology (San Jacinto Community College), and a Bachelor of Science degree in Cytogenetic Technology (UT MD Anderson Cancer Center School of Health Professions) before moving to Spokane in 2012. In Houston, she worked as an Adjunct Instructor at San Jacinto Community College in their College Prep. Department, teaching Developmental Reading, Writing, Communications, and Composition courses. Since her arrival in Spokane she has worked in several health and medical science related positions with a Genetic testing company and an Opioid Treatment Program with the Spokane Regional Health District. More recently and prior to coming to Gonzaga, Naghmana served as Clinical Research Lab manager at the Sleep and Performance Research Center with Washington State University (WSU) Elson S. Floyd College of Medicine.
Since moving to Spokane, Naghmana has been actively engaged in social justice issues. For example, she is passionately vocal about bringing awareness to issues revolving around gender identity/equity, racism, misogyny, xenophobia, anti-Semitism, and Islamophobia. Her community service includes serving on the governing boards of Peace & Justice Action League of Spokane, Refugee Connections, Spokane Women Together, Asian Pacific Islander Coalition - Spokane, and Muslims for Community Action and Support. Her community activism also extends to serving as a columnist for SpokaneFāVS – an online faith based publication. She is also a member of various local groups in the community, such as Faith Leaders and Leaders of Conscience, Sisterhood of Salaam Shalom, Spokane Coalition of Color, Hispanic Business & Professional Association, NAACP, ACLU, and works with impacted indigenous and minority communities in conjunction with the Center for Justice and FUSE of WA. Before moving to the USA, Naghmana worked with the Karachi American School (Department of State, DC) for seven years and with British Airways, UK for 14 years. As a young adult she worked as a cultural and classical artiste with the Pakistan Tourism Development Corporation, gaining appreciation of classical and regional/folk dances, music, and classical singing of the Indo-Pak subcontinent. Having lived and worked on three continents, Naghmana has a unique perspective on life, work, society, and ethics, and she draws upon her experience and knowledge of various cultures, religions, and ethnicities when she navigates everyday life.