Chancellor's Room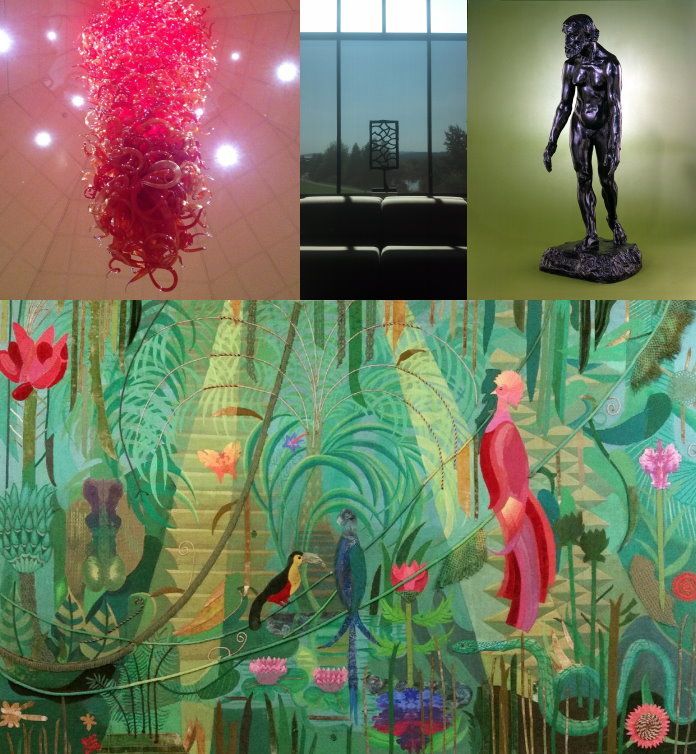 bottom image:
Hilaire Hiler (American, 1898–1966)
Unidentified title [Jungle], ca. 1929
Mixed media on canvas
On loan from The Northwest Gallery, Thomas Gianetto, DanielNicodemo, and Donald Merrill
in memory of Kody Merrill and Robert Joseph Merlo II
The Chancellor's Room, dedicated to Bernard J. Coughlin, S.J. in 1999, also features glass
installations by Tacoma artist Dale Chihuly, including the Gonzaga University Red Chandelier,
sculpture installations by David Hayes, and a bronze piece by Auguste Rodin. 
From this beautiful exhibition lounge, visitors can look out on the Centennial Trail and the Spokane River.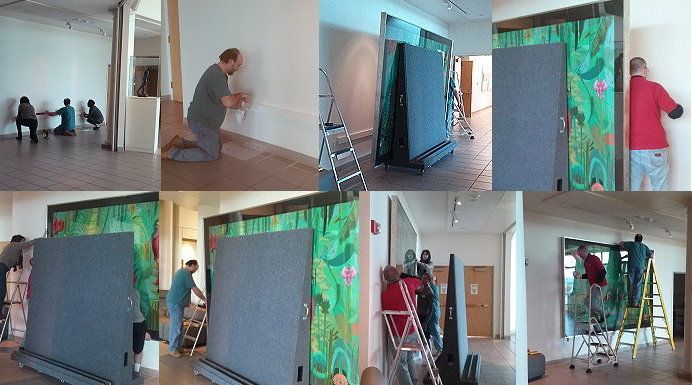 Art Handler/Preparator Robin Dare with Curator of Education Karen Kaiser, Director Paul Manoguerra, and student employees installing the Hiler.