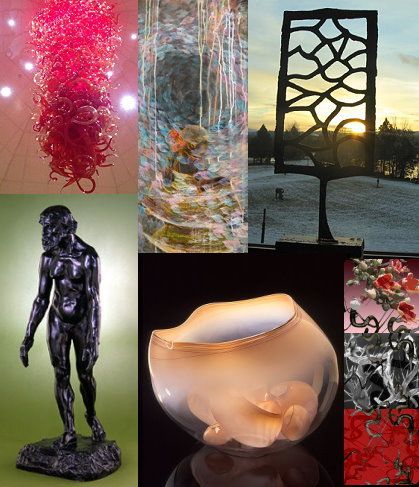 The Chancellor's Room, dedicated to Bernard J. Coughlin, S.J. in 1999, features glass
installations by Tacoma artist Dale Chihuly, including the Gonzaga University Red Chandelier,
sculpture installations by David Hayes, a bronze by Auguste Rodin, and prints by Fr. Arturo Araujo. 
From this beautiful exhibition lounge, visitors can look out on the Centennial Trail and the Spokane River.