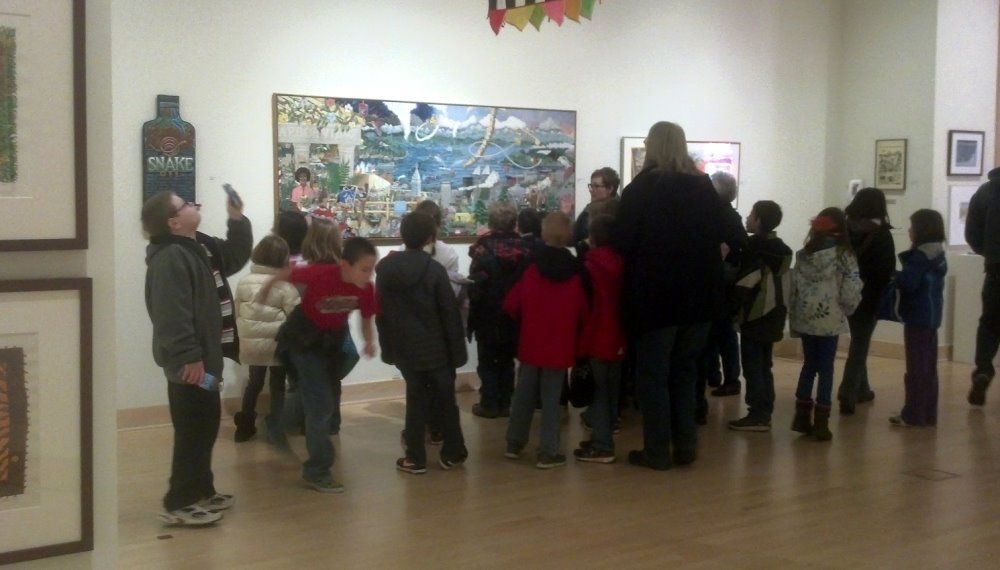 pictured above: Tour of Leslie W. LePere: Magic of the Objects  (in the Jundt Galleries from October 22 to December 20, 2013)
FREE DOCENT TOURS
For groups of six or more

The Museum invites scheduled tours of exhibitions, Monday through Friday, during normal hours of operation.
We require at least two weeks' advance notice if you desire a docent to lead your group.
Tour groups must provide one supervising adult for every eight participants under eighteen years of age and one additional adult leader.

Groups that include disabled participants are requested to provide an appropriate number of assisting adults.
Backpacks, drink of any kind in any container, food of any kind in any container, and strollers
are NOT permitted inside the gallery.
Visitors are encouraged to bring a small notebook or sketch pad.
To schedule a tour or for information on becoming a docent for the Jundt Art Museum, please call:
509-313-6613 or email: kaiser@gonzaga.edu