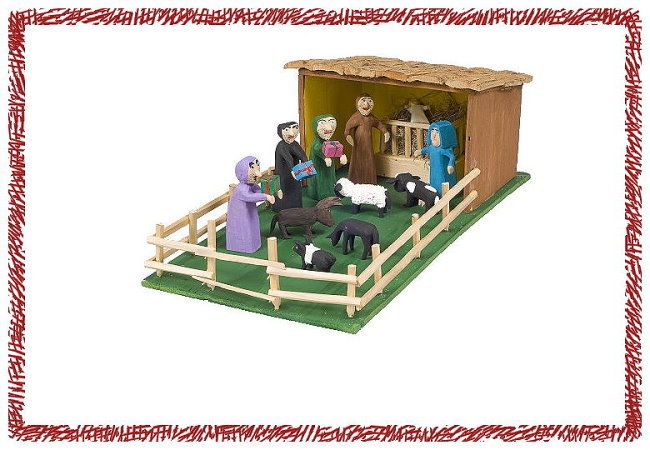 Minnie Adkins (b. 1934) (Isonville, Kentucky)
Nativity, 2014.
Carved and painted wood.
On loan from the Mullis Collection, Atlanta, GA

Perhaps the best-known self-taught artist in the state of Kentucky, Adkins worked on art, along with her late husband, Garland, at her home in the mountains of the eastern section of the state. Born in Isonville, Kentucky, where she lived on a tobacco farm as a child, Adkins received numerous honors for her support of other self-taught artists in the area. She learned to carve animals out of wood and paint them, creating idyllic images of the American landscape. In 1993, the Folk Art Society of America recognized Minnie with an Award of Distinction, and in early 1998, Governor Paul Patton presented her with the Individual Artist Award, Governor's Awards in the Arts, in recognition of her contributions to art and artists in the state. Adkins's Nativity presents the scene of the birth of Jesus in Bethlehem. She renders all the characters - baby Jesus, Mary, Joseph, and the three kings with their colorful gift boxes - in her distinctive style; the barn animals are miniature versions of the sculptures for which she is so well known.
| | | | | |
| --- | --- | --- | --- | --- |
| Follow the Jundt Art Museum: | | | | |