Lectures and Tours
Paul Manoguerra Discusses Jundt Art Museum
at Gonzaga Guild Lecture Feb. 23, 2016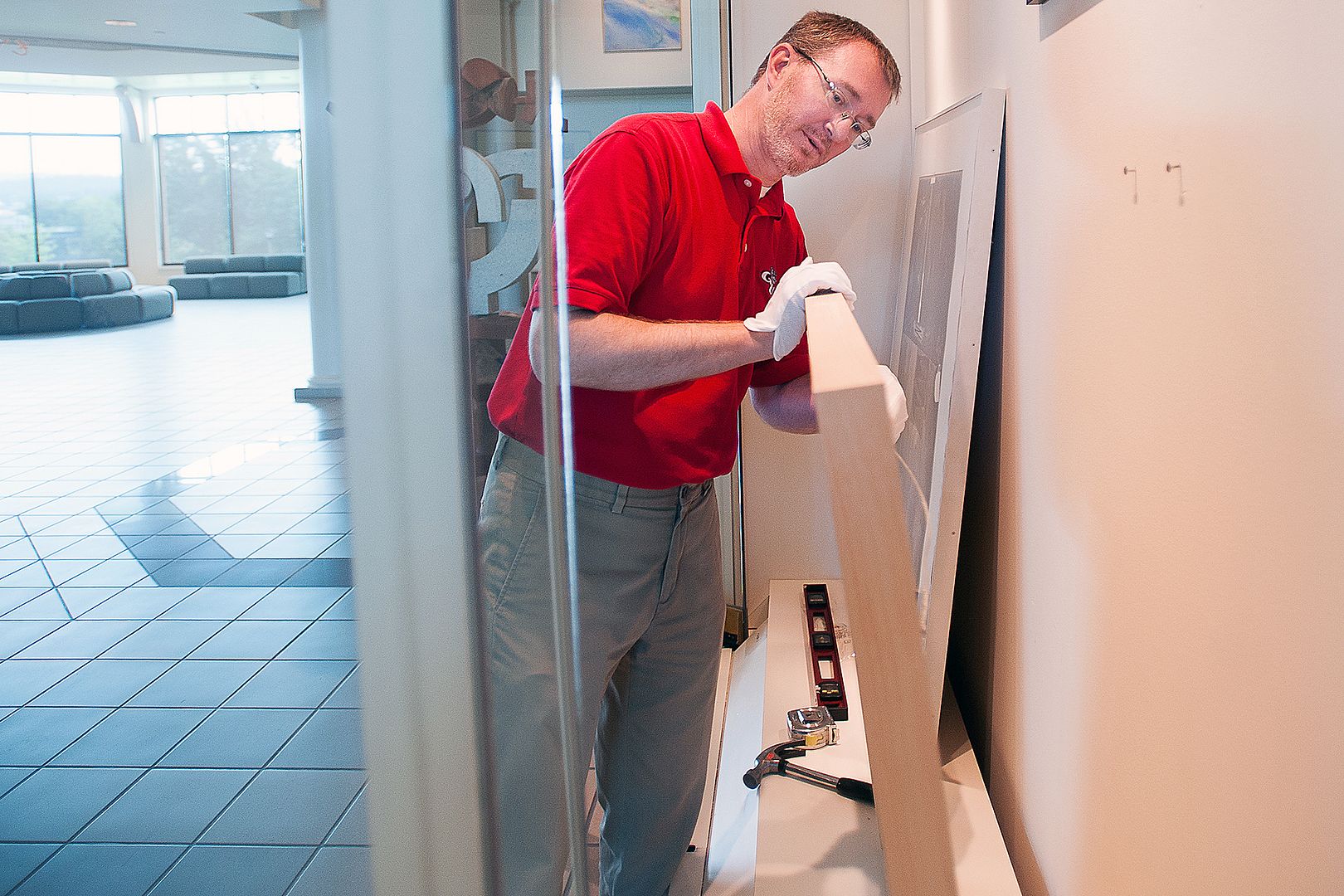 Paul Manoguerra, director and curator of the Jundt Art Museum.
SPOKANE, Wash.  – Paul Manoguerra, director and curator of Gonzaga University's Jundt Art Museum, will discuss the museum now marking its 20th anniversary in a free lecture at 10:30 a.m., Tuesday, Feb. 23 in the McCarthey Athletic Center Herak Room.  Presented by the Greater Gonzaga Guild, the event is open to the public. Manoguerra, who holds a doctorate in American Studies from Michigan State University, a master's in museum studies from The George Washington University, and a bachelor's degree in history from University of Notre Dame, will explore questions, including: What is art? What is a museum? What is the role of an art museum at a private university with a Catholic, Jesuit humanistic tradition?

Manoguerra's lecture also will address the history of the museum, including highlights from its extensive collection.  He will offer a preview of current and upcoming exhibitions, and touch on the importance of the Jundt to Spokane and the Inland Northwest.  In addition, he will elaborate on the connections the Jundt is forging between classroom learning in all disciplines and firsthand experiences in the museum.
Manoguerra's academic specialties include the arts of the American colonies and the United States from the 18th through the 21st centuries; museum studies, and the theory and philosophy of museum practice, curatorial methods, and museum management; American cultural and social history; material culture; and interdisciplinary approaches to art education and appreciation.  He has curated more than 60 art exhibitions, including several award-winning projects: "Amazing Grace: Self-Taught Artists from the Mullis Collection" and "Classic Ground: Mid-Nineteenth-Century American Painting and the Italian Encounter." He authored "One Hundred American Paintings," which won the "Special Projects" award from the Georgia Association of Museums and Galleries.  He has also taught at several institutions. 
Manoguerra came to Gonzaga in 2013 from the Georgia Museum of Art located at the University of Georgia, in Athens, where he served as chief curator and curator of American Art.
The Greater Gonzaga Guild is dedicated to raising awareness of Gonzaga's scholarly and cultural contributions to the region.  The Guild is open to all people interested in learning.

The social with refreshments will start at 10 a.m.  with lecture and Q&A from 10:30-11:30 a.m.  Parking is available in the lot immediately south of the McCarthey Athletic Center at Gonzaga (801 N.  Cincinnati St.)