ARCADE GALLERY
APRIL 5 - JULY 31st
Chihuly: Tradition & Transformation
Image info: Dale Chihuly (American, b. 1941)
Green Stem Form with Blue and Red Wrapped Persians, 1989. Glass. 20 x 36 x 20 inches.
Collection of Gonzaga University
Gift of Jim & Joann Jundt and Duff & Dorothy Kennedy
photo credit: Philip Amdal/Chihuly Studios
JUNDT GALLERIES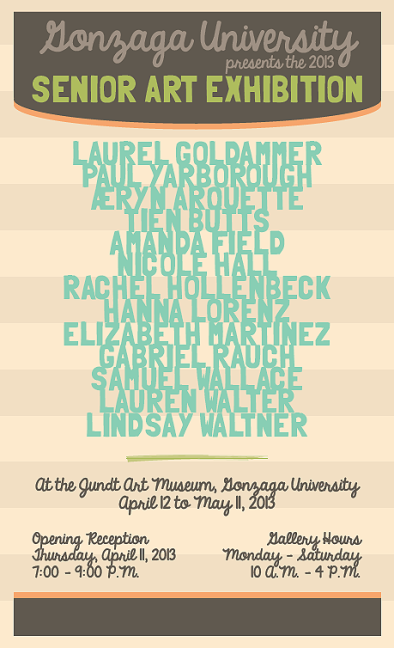 JUNDT GALLERIES
JANUARY 22 - MARCH 28
TRADITION & TRANSFORMATION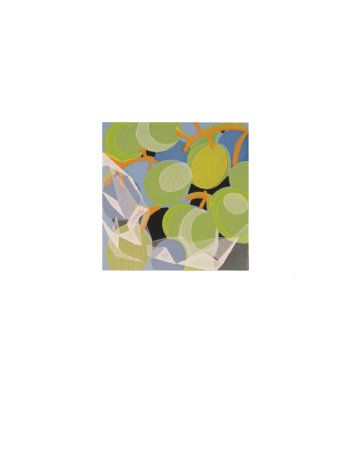 Image information:
Joan Grey Smith(Contemporary American
Grapes, 1985
Screenprint. 2" x 2"

Photo credit: J. Craig Sweat Photography, LLC
ARCADE GALLERY
NOVEMBER 30, 2012 - MARCH 16, 2013
A Lyrical Line: Rembrandt & Others..

One hallmark of Rembrandt's drawings and prints is his use of lyrical,
free-flowing marks and lines. Simultaneously expressive and descriptive,
line character becomes the artist's signature.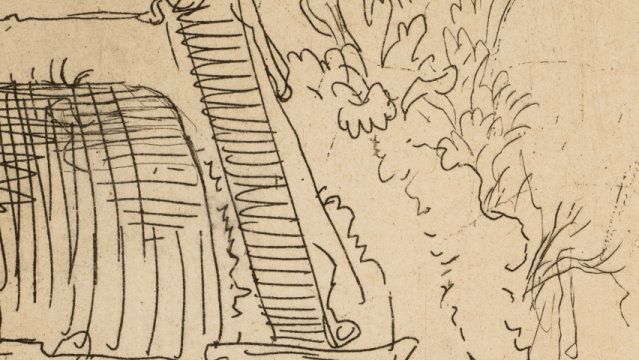 Image info: Rembrandt Harmenszoon van Rijn (Dutch, 1606-1609)
Three Oriental Figures, detail. 1641. Etching & drypoint. 5.75 x 4.5 inches.
The Bolker Collection: Gift of Norman & Esther Bolker
JUNDT GALLERIES
SEPTEMBER 14 - DECEMBER 14
IGNATIUS of LOYOLA and GIFT of the ARTIST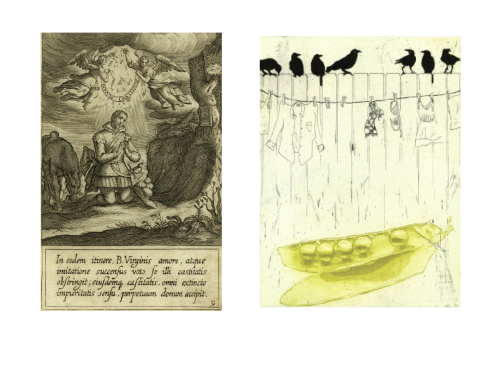 Image information:
Left: attributed to Hieronymous Wierix (1553-1619), after Peter Paul Rubens (1577-1640)
[Plate 9], 1609
from The Life of Blessed Father Ignatius Loyola, Founder of the Society of Jesus, by Cardinal Peter Pazmany, S.J.
5.81 x 3.75"
Intaglio print: engraving
Gift of the Jesuit Community - Gonzaga University

Right: Elizabeth Dove (American, b. 1969)
Absence, 2001
10 x 7.5"
Intaglio print: soft ground & aquatint
Gift of the artist
ARCADE GALLERY
AUGUST 17 - NOVEMBER 17
DAMN EVERYTHING BUT THE CIRCUS...
…damn everything that is grim, dull,
motionless, unrisking, inward turning,
damn everything that won't get into the
circle, that won't enjoy, that won't throw
its heart into the tension, surprise, fear
and delight of the circus, the round
world, the full existence…
e.e. cummings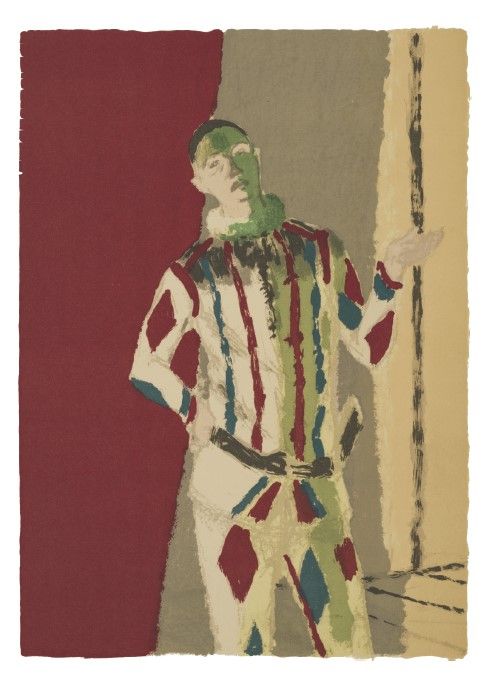 Maurice Brianchon (French, 1899 -1979)
L'Arlequin, 1972, from the portfolio Souvenirs et Portraits d'Artistes
Lithograph, 11.5" x 8.13"
Collection of Gonzaga University,
The Bolker Collection: Gift of Norman & Esther Bolker
Photo Credit: J. Craig Sweat Photography, Inc.
JUNDT GALLERIES
JULY 5 to AUGUST 31
CLOSE-IN: THOMAS O'DAY